I was there to cover the horrific mass shooting at the leafy city's Borderline Bar and Grill on Wednesday night which left 12 people dead.
Driving into the city from Los Angeles on Thursday lunchtime, hours after the shooting, a large plume of grey/white smoke was hovering above.
Being in California, my Sky News colleagues and I assumed it was a wildfire but nobody took too much notice as we focussed on the tragic aftermath of yet another mass shooting in the US.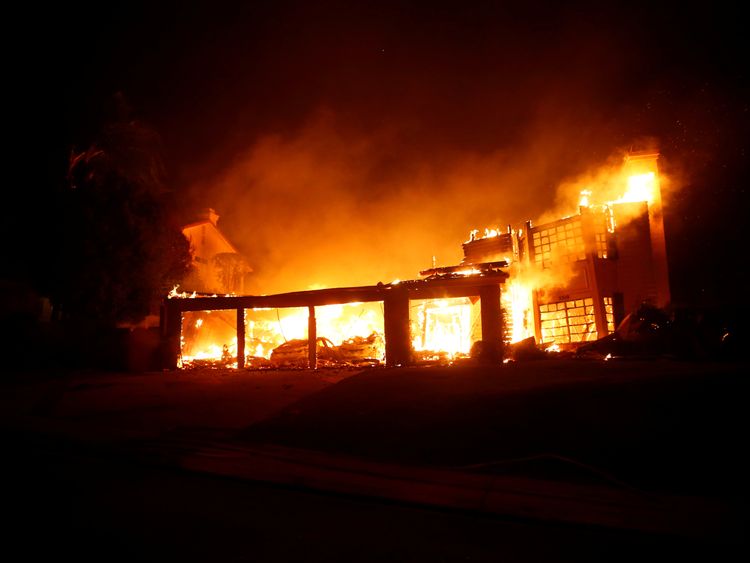 Public service alerts were sent to phones that afternoon warning of the fire and as the day went on the air became noticeably smoggy.
Locals told us the fire was heading towards where a massive blaze had happened two years earlier and the burnt ground would most likely stop it spreading.
When we arrived at our hotel late that evening there was ash floating in the air and all the staff had facemasks on.
There was a strong smell of smoke in all the hotel's corridors.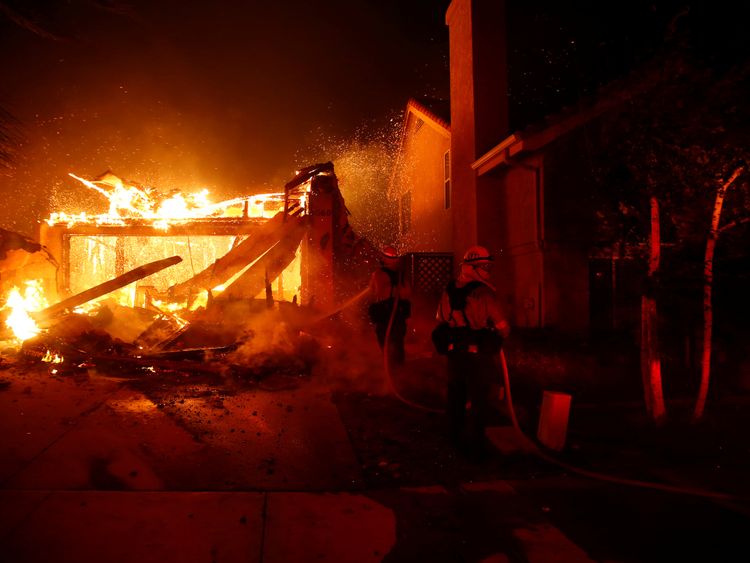 We went to bed, assured that the fires were far enough away and would not jump over the 101 highway.
But at 2am I was woken by what I thought was the radio waking me up for breakfast.
I looked at my watch – I definitely did not set my alarm so I would only have three hours sleep.
Then I realised it was coming from a tannoy system inside my room: "A brush fire started at 2pm yesterday but we were not told to evacuate then.
"The fires have now come closer and we have been told to evacuate the hotel. This is a mandatory evacuation of the area."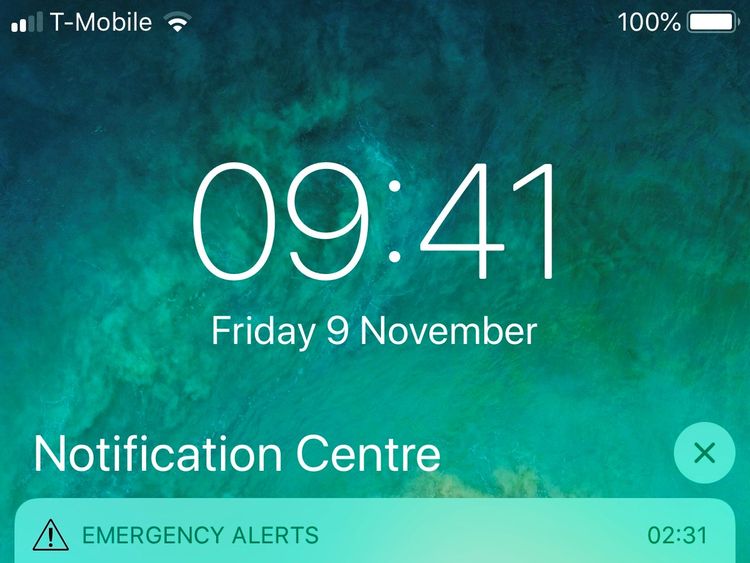 It repeated this a few times, but in my sleep-deprived haze I was very confused so called my colleague who was equally dazed.
We agreed we needed to pack our stuff up quickly and head downstairs.
The lobby was packed, with some people still in pyjamas, but everybody was very calm, simply listening to the staff, getting their cars and heading off south towards LA.
Outside you could see a long line of flames roaring on the top of a concerningly close hill as a red glow came from another direction.
We hopped in our car and decided with our other colleagues from another hotel to head to Malibu, calling places to stay on the way.
A stream of police cars with sirens going were racing up the highway towards the fire.
The highway was jam-packed with evacuees and every hotel was full.
One receptionist kindly told us where two Red Cross evacuation centres were if we could not find a hotel.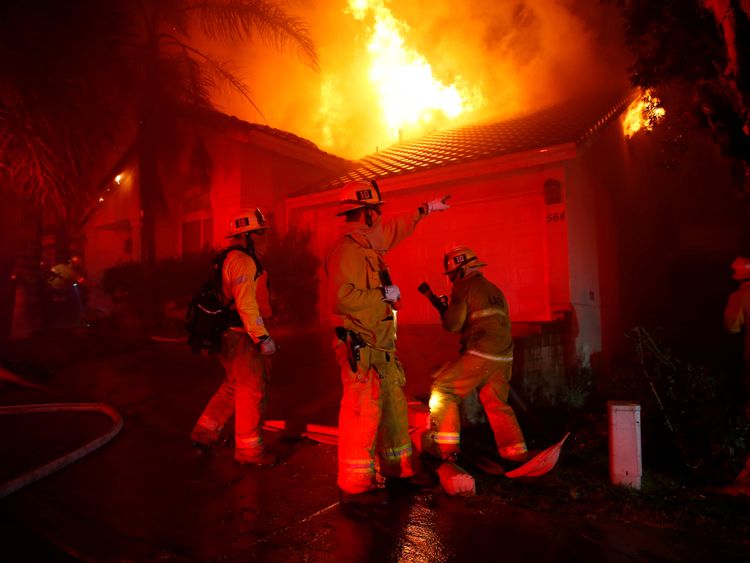 There was nothing available in Malibu, 24 miles away, and after calling what seemed like every hotel on the Pacific Coast Highway from Thousand Oaks to downtown LA, we finally found some free rooms.
We crashed into our beds at 5.30am.
I woke up later to find out the fires had spread so far that parts of Malibu were also evacuated – it was lucky we could not find a room there.
Dozens of houses near where we were evacuated from had been burned down, with video showing firefighters looking on hopelessly as flames took hold and spread over 14,000 acres towards the sea. Some 75,000 homes had to be evacuated around LA.
Wildfires each year devastate so much of this state that Californians seem very at one with them, accepting they will happen and respecting their ferocity, not pushing their luck with mother nature.
Source: Read Full Article