Former NFL star Phillip Adams killed himself after shooting dead five people including a prominent doctor, his wife, and their two grandchildren, police say.
Police have not yet established a motive for the mass shooting in South Carolina on Wednesday.
"There's nothing right now that makes sense to any of us," York County Sheriff Kevil Tolson told a news briefing.
Dr Robert Lesslie, 70, and his wife, Barbara, 69, were pronounced dead at the scene along with their grandchildren, Adah Lesslie, nine, and Noah Lesslie, five, the York County coroner's office said.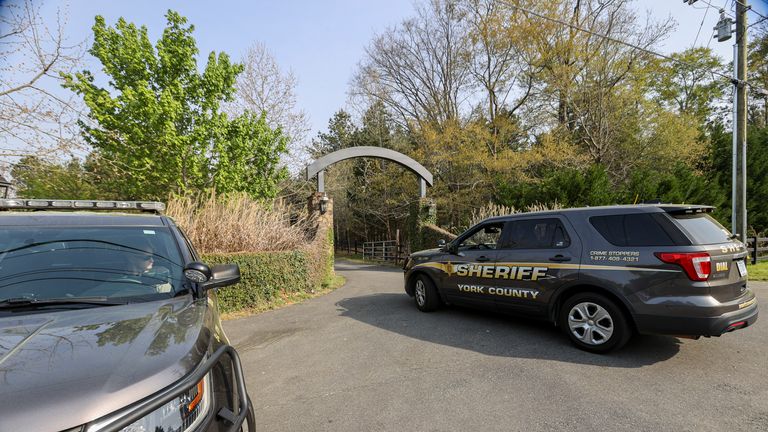 James Lewis, 38, from Gaston, was working at the property and was found shot to death outside, while an unidentified sixth person was taken to hospital with "serious gunshot wounds".
After police discovered the five victims, they said evidence left at the scene led them to the home of Adams' parents.
There, they led his mother and father to safety before trying to talk the former San Francisco 49ers and New England Patriots star outside.
Eventually, Sherriff Tolson said, they found him dead of a single gunshot wound to the head in a bedroom.
According to the Associated Press, Adams had been treated by Dr Lesslie, who lived near his parents' home in the town of Rock Hill.
Source: Read Full Article