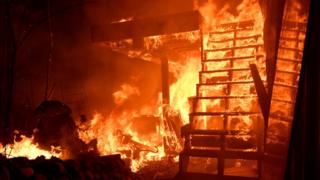 A fierce wildfire is burning through Southern California's upscale beach resort of Malibu – home to many Hollywood stars – destroying buildings and forcing residents to flee.
Thousands of residents packed the Pacific Coast Highway to head south or take refuge on beaches, along with their horses and other pets.
Winds of up to 50 miles an hour (80kmh) have stoked the Woolsey Fire, which has charred some 35,000 acres (14,200 hectares) around Los Angeles.
Further north, another huge wildfire destroyed the town of Paradise, leaving nine people dead and 35 missing.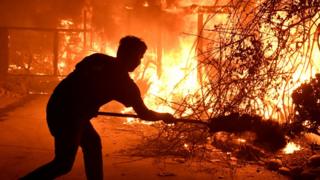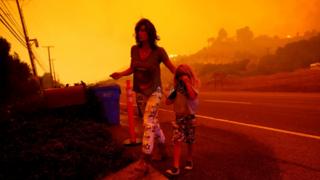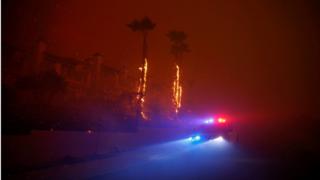 "Fire is now burning out of control and headed into populated areas of Malibu," the city said in a statement online. "All residents must evacuate now."
More than 250,000 have been evacuated across the state of California, which is currently battling three wildfires, fanned by strong winds.
Reality star Kim Kardashian, who evacuated the area with her family earlier, said on Twitter parts of the home she shares with husband Kanye West in Calabasas was destroyed.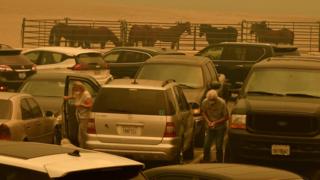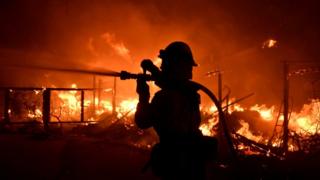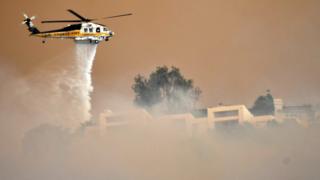 The blaze, which spewed massive plumes of thick black smoke, also threatened parts of the nearby town of Thousand Oaks, where a gunman killed 12 people in a rampage on Wednesday.
The authorities have issued mandatory and voluntary evacuation orders for Los Angeles's West Hills area.
On Friday, the flames jumped Highway 101 and headed into coastal areas.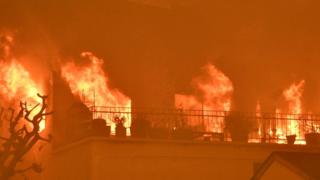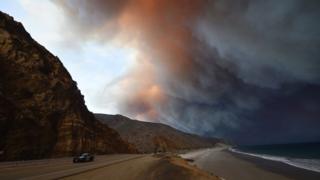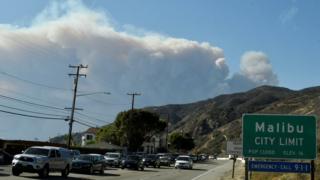 .
Source: Read Full Article