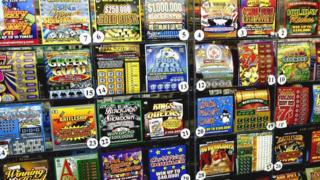 A US man struck it more than lucky by bagging a $5m prize on a scratch card – then buying more tickets on the same day and twice winning again, lottery officials say.
In August, Robert Stewart purchased several scratch cards from his local shop in New Jersey.
After winning the top prize he had another go, sealing $500 and $100.
The retired union worker says he plans to help friends and family with the winnings.
Source: Read Full Article