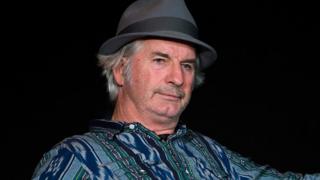 Australian actor John Jarratt is to stand trial over an alleged rape in Sydney in 1976, a court has ruled.
Mr Jarratt, best known for his role in horror film Wolf Creek, was charged by police in August.
It is alleged that the actor, then aged 24, raped an 18-year-old woman at a house in a suburb of inner Sydney.
Mr Jarratt, now 66, has pleaded not guilty. His lawyer told a court that it would be a "short, sharp" trial.
The actor stood and nodded on Thursday when told by a magistrate that his trial would begin late next year, Australian media reported.
Police began investigating the case last December after being contacted by the alleged victim.
Mr Jarratt is a veteran actor of Australian film and television, appearing in numerous roles over more than four decades.
He first played Mick Taylor in Wolf Creek in 2005 – a film about a killer who pursues backpackers in the outback. He has reprised the role in a sequel and a TV series.
Source: Read Full Article