The company's boss Tim Cook said it expected a series of headwinds to weigh on growth in the coming months.
He said they included weakness in emerging markets, an expected $2bn cost from unfavourable foreign exchange rates and uncertainty over whether it could keep up with demand for new products.
Its fourth quarter results, covering the three months to October, showed Apple sold fewer iPhones than analysts had expected – almost 47 million – but revenues and profits all smashed forecasts.
Revenue was up 20% on a year ago at $62bn while profits rose 41%.
Its iPhone sales in the final three months, which tends to be the weakest period, were largely driven by the previous year's models as the Xs range only went on sale at the end of September.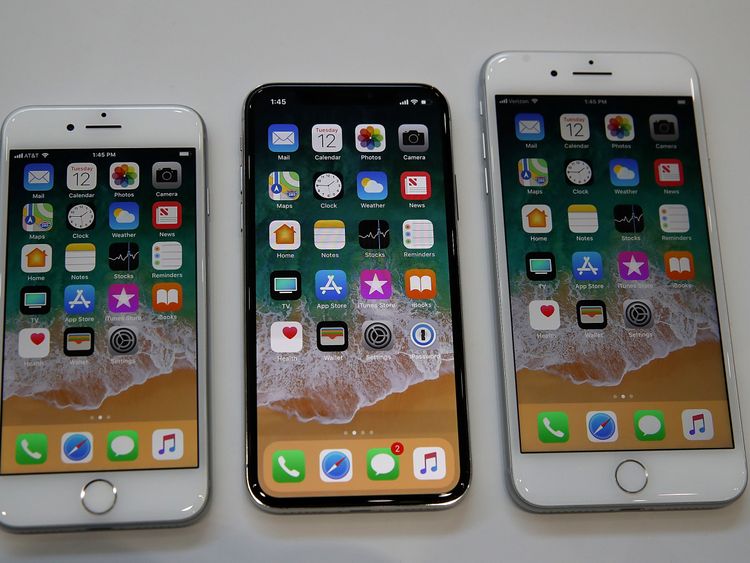 The new liquid retina display large screen XR was available from last week.
Apple has been placing a greater emphasis this year on growing services revenue – non-device sales – rather than relying on iPhones to drive profits.
:: Apple is 'best private firm to work for in the UK'
That is largely because of strong competition in the smartphone sector, with owners of the most expensive devices more likely to hang on to them for longer.
Services has become a more important metric for investors too as Apple seeks to become the first listed company to post quarterly revenues of $100bn.
They hit a record $10bn in the fourth quarter, Apple said, stoking hopes the overall revenue milestone could be achieved in the company's current first quarter to the end of December.
It covers the first full months of sales for the new iphone range and the crucial holiday season.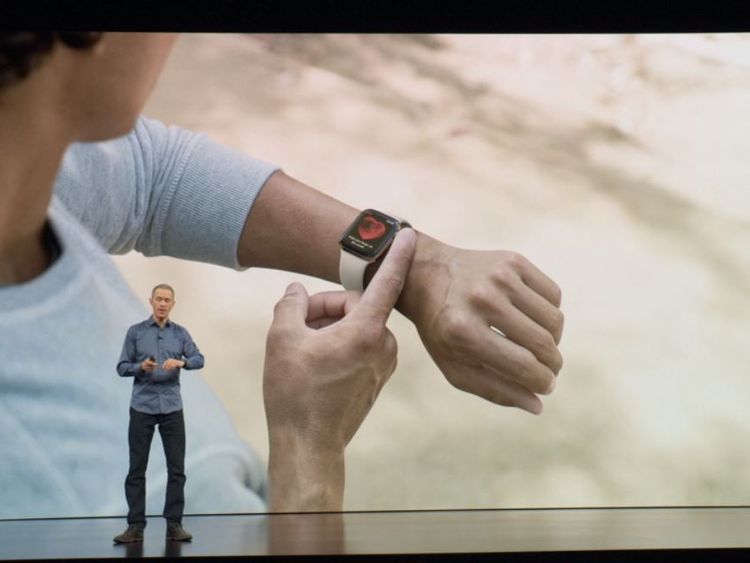 But shares were trading down 5% after-hours after it forecast $89bn-$92bn of revenue in the current October-December quarter though analysts questioned whether Apple was being deliberately cautious in its guidance.
Trip Miller, managing partner at Apple shareholder Gullane Capital Partners, said: "I think they've always been fairly conservative with the guidance they've given out. "I hope that's the case here," he told the Reuters news agency.
The company is among the so-called FAANGs – Facebook, Apple, Amazon, Netflix and Google – whose stocks have faced intense pressure in recent weeks amid fears of US/China trade war pressure and that years of stellar earnings had peaked.
While values have staged a recovery in recent days, Apple's share price remains largely unaffected and is 31% up on the year so far.
Analysts attribute that to the fact earnings growth has remained stable and it is facing fewer external pressures from governments and regulators.
Mr Cook told shareholders: "We're thrilled to report another record-breaking quarter that caps a tremendous fiscal 2018, the year in which we shipped our 2 billionth iOS device, celebrated the 10th anniversary of the App Store and achieved the strongest revenue and earnings in Apple's history.
"Over the past two months, we've delivered huge advancements for our customers through new versions of iPhone, Apple Watch, iPad and Mac as well as our four operating systems, and we enter the holiday season with our strongest lineup of products and services ever."
Source: Read Full Article