In the Tower of London, the Honourable Artillery Company fired a 62-gun salute at 1pm, while Westminster Abbey's bells also rang out in his honour.
At Green Park at noon, six First World War-era 13-pounder field guns fired blank rounds at 10 seconds intervals until 41 had been fired. The guns had been pulled to the park by 71 horses.
But it was business as usual for the heir to the throne who is spending his birthday working, as are his son Prince William and daughter-in-law, the Duchess of Cambridge.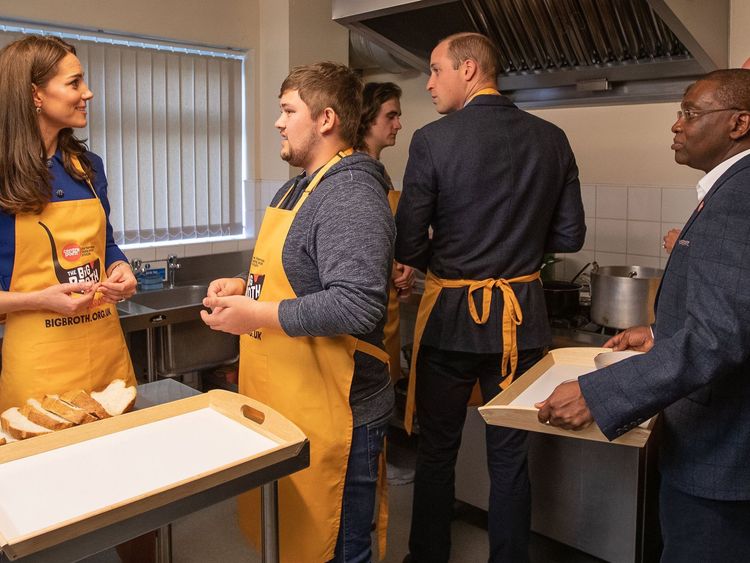 The couple travelled to Barnsley in Yorkshire where they helped prepare lunch for young people affected by homelessness, in the town's Centrepoint branch.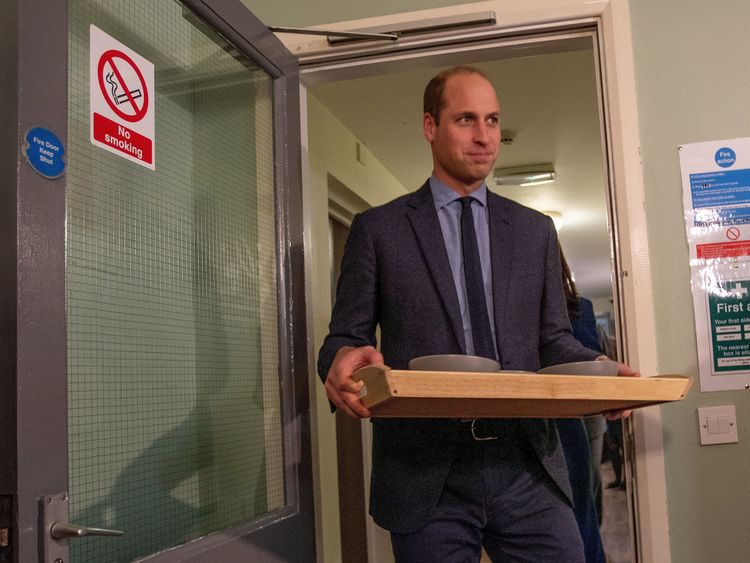 They chatted with two of the young people who have been helped by the charity, while helping make soup.
Charles will host a tea party with the Duchess of Cornwall for other inspirational 70-year-olds this afternoon, before a glittering black tie event this evening.
He has received birthday wishes from around the world, including the Welsh Guards at home and abroad, with troops recording messages from Iraq, Afghanistan, Germany, Chile and Canada.
On Buckingham Palace's forecourt, the Band of the Welsh Guards played Happy Birthday to the prince.
European Royals and some of Charles's closest friends and family members will attend a party at Buckingham Palace on Wednesday evening, hosted by the Queen.
On Thursday, Theresa May and Jeremy Corbyn will be in a delegation of MPs and peers who will visit the Prince of Wales to offer him a portfolio of humble address thanking him for his service to the commonwealth.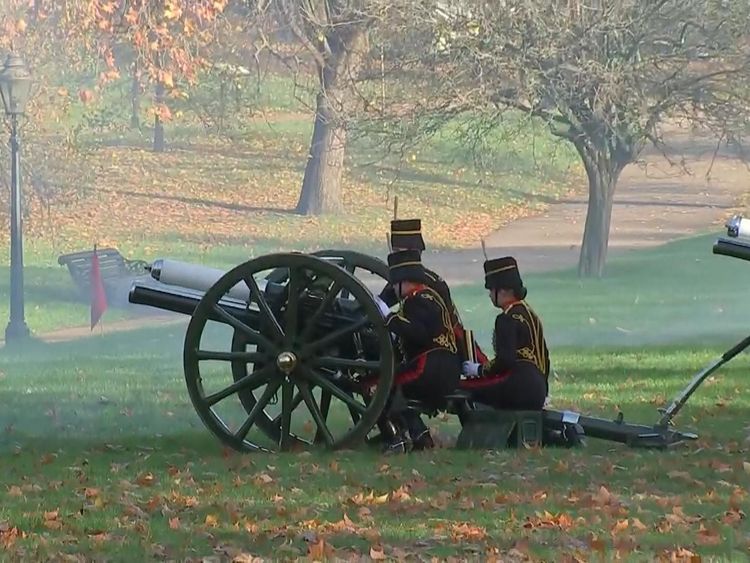 A group of MPs will debate the content of the address in Parliament on Wednesday afternoon.
Ahead of the debate Mrs May paid tribute to his work saying his commitment to public service has been "total".
She added: "That is true of his royal duties, which see him performing well over 600 official engagements every year.
"It is true of his work with the Commonwealth in which he has played an active role for many years, and the esteem in which he is held by the Commonwealth was made clear at the Heads of Government meeting earlier this year when the member states unanimously chose to name him as the next head of the organisation."
She also praised his sons, saying they were a credit to him.
Mr Corbyn toned down his republican views, adding: "It might come as a surprise to many that His Royal Highness and I have something in common – we're both, it seems, leaving it late when it comes to career progression, although he has had a lifetime preparing for this role."
He said despite varying opinion, no one could say being heir to the throne was an easy job.
Peers in the House of Lords are also expected to debate the message before joining with the Commons to send it later in the week.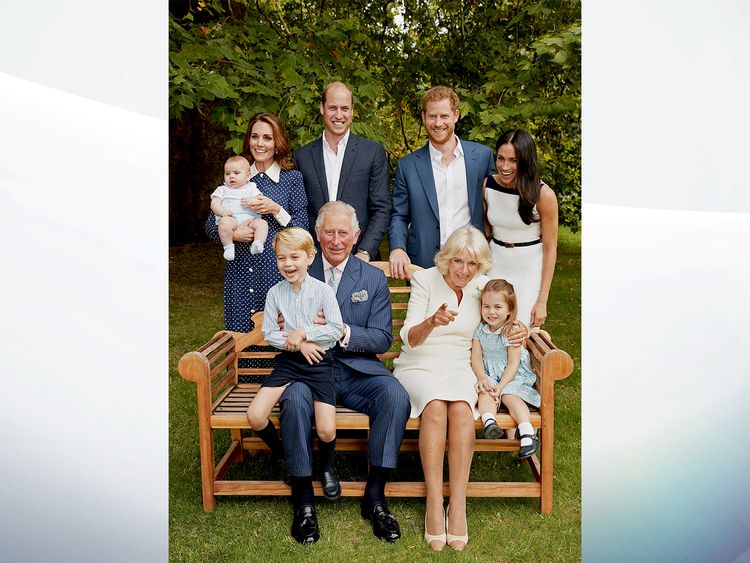 Ahead of his birthday, Clarence House released two new images, showing the prince with his entire dynasty for the first time. The relaxed pictures showed him in the garden with Prince George on his knee, while his sons and daughter-in-laws stood around him.
The prince has become Britain's longest serving heir to the throne, and surpasses the age of retirement without having held what will be his biggest job.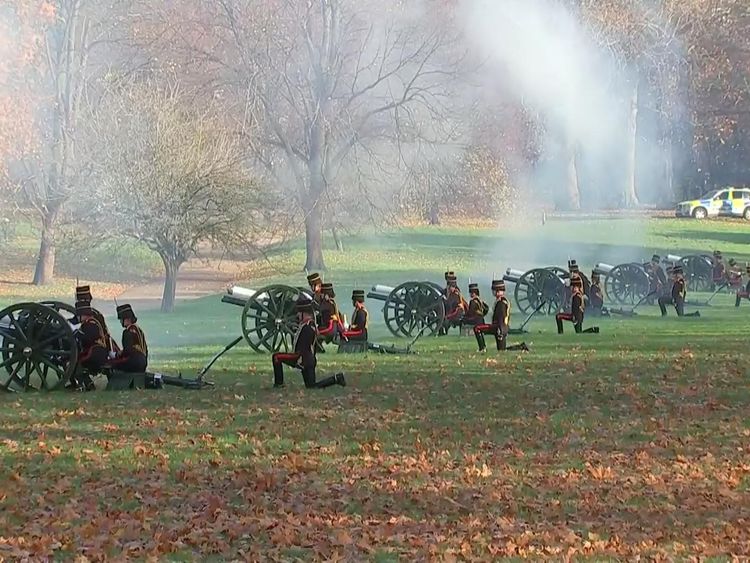 He remains passionate about environmental issues, and guest edited an edition of Country Life in which he encouraged people to "think ahead to what our grandchildren will want and need".
A basic gun salute is 21-guns, but another 20 are added when it takes place in a royal park, like Green Park or Hyde Park.
The extra 21 are added at the Tower of London because it is in the City of London.
The King's Troop Royal Horse Artillery is a mounted ceremonial battery formed by royal decree, which was originally called the Riding Troop. During a visit by King George VI, he crossed out 'Riding' in a guest book and wrote 'King's', leading to the renaming of the battery.
Source: Read Full Article