An elderly couple from Northamptonshire has issued a plea "just to get some fresh air" after spending the past nine days stuck in a cramped cabin on a coronavirus-infected cruise ship.
Jenni and Tony Wills, aged 74 and 80, have run out of toothpaste, are running low on toilet paper and only received a change of bed sheets on Sunday after a 10-day wait.
"It has been pretty tough so far," Mrs Wills said in a video message shared with Sky News from aboard the Zaandam cruise liner off the coast of Panama.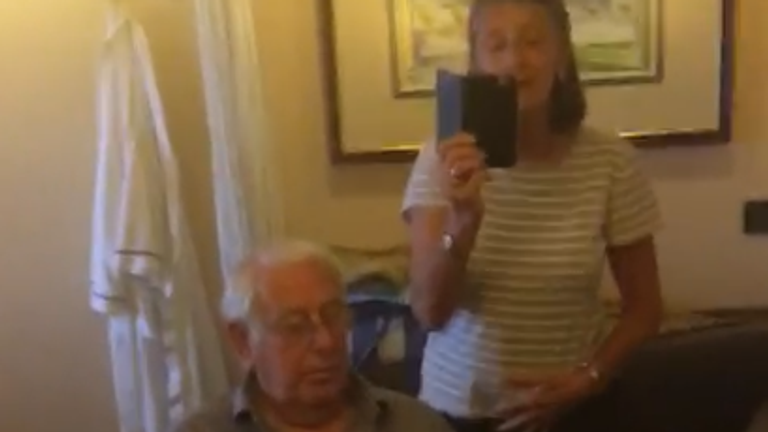 "To have only half an hour's fresh air in 10 days, that is the thing that is killing us all, just to get some fresh air."
She is among more than 1,200 passengers, including around 225 Britons, split between the Zaandam and its sister ship the Rotterdam after four patients on the Zaandam died.
The cause of death has not been made public, but two others tested positive for COVID-19.
Both vessels have spent the past few days in limbo, with their final destination in doubt after a Florida mayor suggested he did not want the Zaandam "docking in my community".
Over the weekend, hundreds of guests were transferred from the Zaandam to the Rotterdam after passing temperature checks.
Mr and Mrs Wills, who live in the village of Earls Barton, say they had been made to believe they would be among those moved.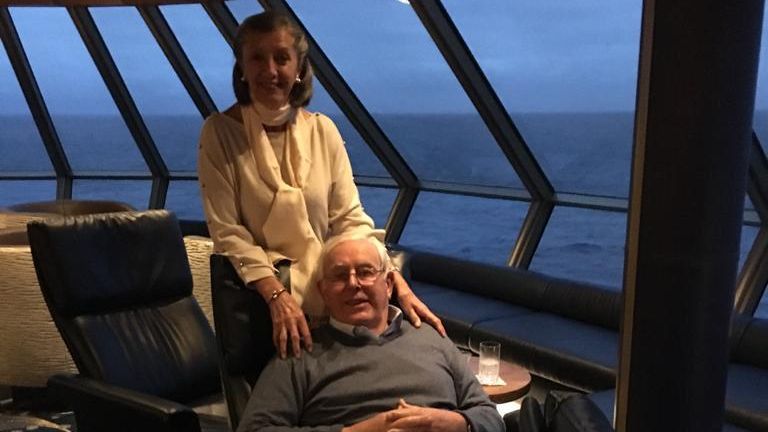 The couple had already packed their bags, but Mrs Wills' mention she had suffered a mild cold over a week ago appears to be the reason they have remained on the Zaandam, where at least 130 passengers and crew have flu-like symptoms.
In a positive step, Holland America Line – which operates the ships – announced on Sunday night the Panamanian government had finally granted permission to both ships to pass through the Panama Canal towards Florida, where they hope to dock.
Permission had initially been denied because of health concerns.
"We know this has been a bumpy road and a bumpy ride but you guys have been great in terms of being supportive of the crew, being supportive of one another," said Orlando Ashford, president of the company, in a video posted on its Facebook page.
Source: Read Full Article