The Prince of Wales has paid tribute to health workers who have "made the ultimate sacrifice" as he officially opened a temporary field hospital in Cardiff.
Prince Charles appeared in a pre-recorded video message shown at the Ysbyty Calon Y Ddraig, or the Dragon's Heart Hospital, which has been constructed at the city's Principality Stadium.
The facility is the largest temporary hospital in Wales, providing up to 2,000 additional beds for COVID-19 patients with on-site radiography, laboratories and a pharmacy.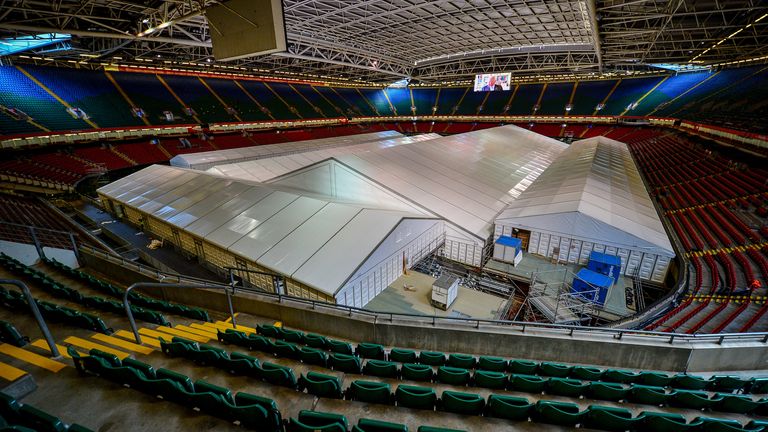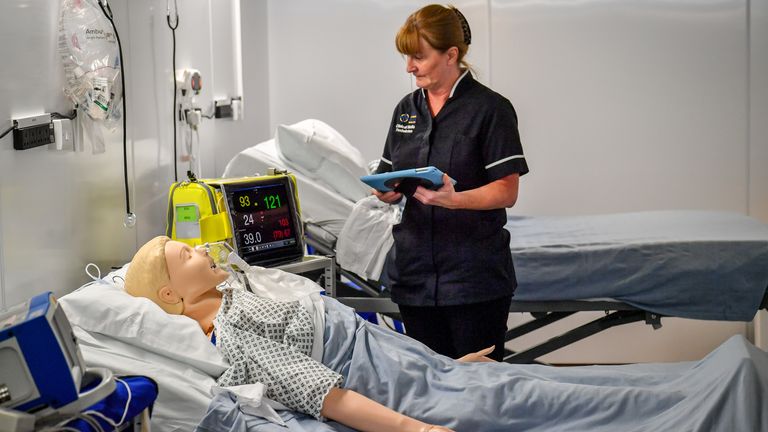 Prince Charles, who has himself recovered from coronavirus, praised the new facility, saying: "That this amazing undertaking should have been completed in such a short time is, rightly, a huge source of pride."
The Prince of Wales, who was speaking from his residence in Scotland, continued: "As the days have gone by, we have become ever more painfully aware of those in our National Health and public services who have made the ultimate sacrifice in caring for others, giving their lives in the service of their fellow men and women, without thought of reward, and without regard for self.
"Words simply cannot express the gratitude and humility that such compassionate courage inspires in us all, and our hearts go out to all who have lost their loved ones in such a tragic way.
"Today, we honour their memory, and can resolve, in words long used to commemorate those who fell in other conflicts: 'ay haberth nid a heibio' – their sacrifice shall not be forgotten.
"We can honour them too by doing all we can to aid those who are on the front line of this struggle."
Source: Read Full Article