The UK now has the second-highest number of confirmed coronavirus fatalities in Europe.
Government data released on Saturday showed there have been 534 deaths within 28 days of a positive COVID-19 test – bringing the nationwide total to 67,075.
This is a slight rise from 489 deaths recorded on Friday – however, the number of new cases reported on Saturday stood at 27,051, a fall of about 1,500 compared with 24 hours earlier.
Live updates on coronavirus from UK and around the world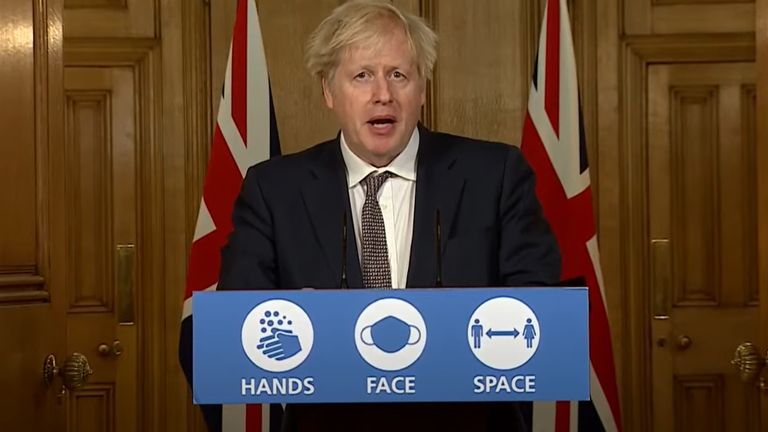 In total, more than two million people in the UK have tested positive to date. Only Italy has had more coronavirus fatalities in Europe – and worldwide, the UK has the sixth-highest number of COVID deaths.
The new statistics came as Prime Minister Boris Johnson announced Tier 4 restrictions for large swathes of London and the South East.
"When the science changes, we must change our response," he said.
People in Tier 4 areas will no longer be allowed to form "Christmas bubbles" with other households.
Source: Read Full Article