Angry Manchester United fans are staging a protest against the club's owners after getting inside their Old Trafford stadium.
Thousands of supporters had gathered outside to demonstrate ahead of Liverpool's visit this afternoon following the club's failed attempt to join the controversial European Super League.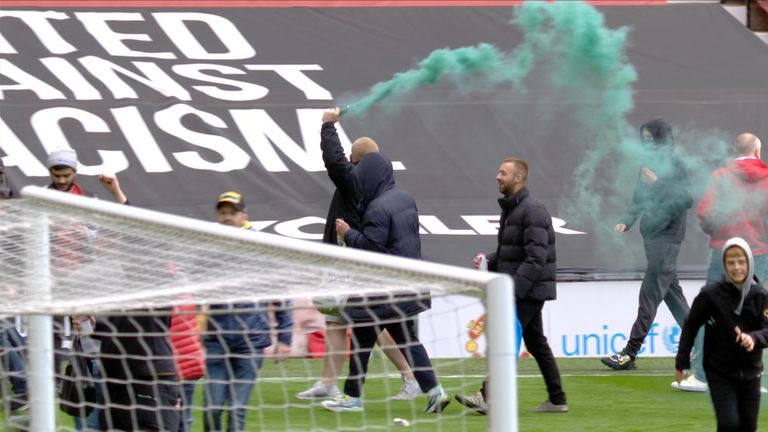 Several hundred then broke down barriers, went into the stadium and ran onto the pitch – with some even climbing the goalposts.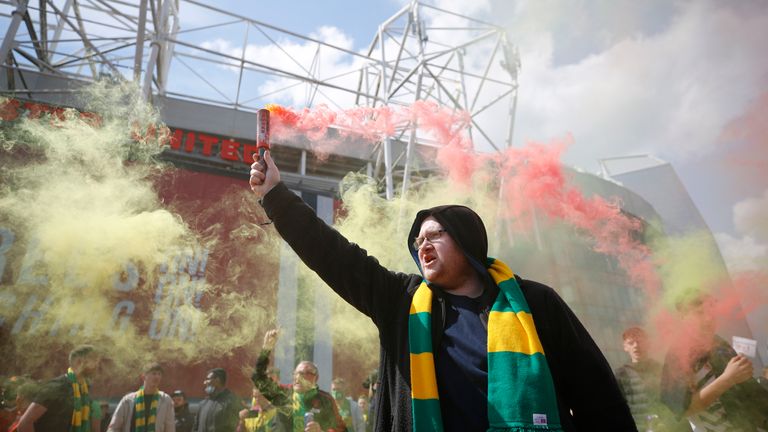 Earlier, fans were also seen letting off flares and blocking the entrance to the team's hotel in Manchester.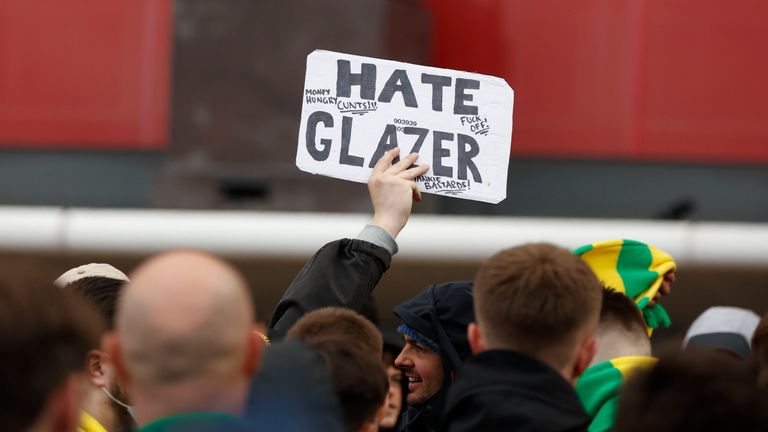 Police, in large numbers, were forced to move them on.
Source: Read Full Article