The plan emerged after Jo Johnson, a transport minister, resigned from the Government over Brexit and vowed to vote against Mrs May's deal in the House of Commons.
A group of senior ministers briefed the Prime Minister on the secret plan earlier this month.
It could be deployed in a bid to avoid a chaotic exit if no agreement can be reached or if a deal is voted down.
The scheme would see the UK pay £18bn and continue to follow EU rules for a further 18-24 months after leaving in March with no deal, effectively as a third-party nation.
It would only be triggered if politicians fail to agree to the terms of a deal struck by the Prime Minister and Brussels, expected to be announced later this month.
The Cabinet ministers believe the plan – which has not been seen in Brussels – would allow the UK to sign international trade deals, negotiate a new trading relationship with the EU without having to sign up to a Northern Ireland backstop and ensure a fixed end date.
They also believe it would be easier to negotiate a new relationship with Europe and could cut the cost of leaving by slicing £20bn off the so-called divorce bill by only paying EU membership fees up until 2021.
It is designed to ease fears that leaving the union without a deal would mean ports would be shut, planes would be grounded and the British economy would face a shock. And to ease the UK's exit having been unable to agree a formal withdrawal agreement.
Mrs May is said to have told Brexiteers the plan was "not needed yet" but it received a "surprisingly warm" response from Chancellor Philip Hammond, a senior source told Sky News.
A Cabinet minister said leader of the pro-Brexit European Reform Group Jacob Rees-Mogg also supports the plan, while other Brexiteers said it could be worth exploring in more detail.
It has gathered support in recent weeks amid increasingly strained relations between Number 10 and the Democratic Unionist Party, who fear Mrs May could agree to a backstop demanded by the EU which could cut Northern Ireland off from the rest of the UK in the event of no deal.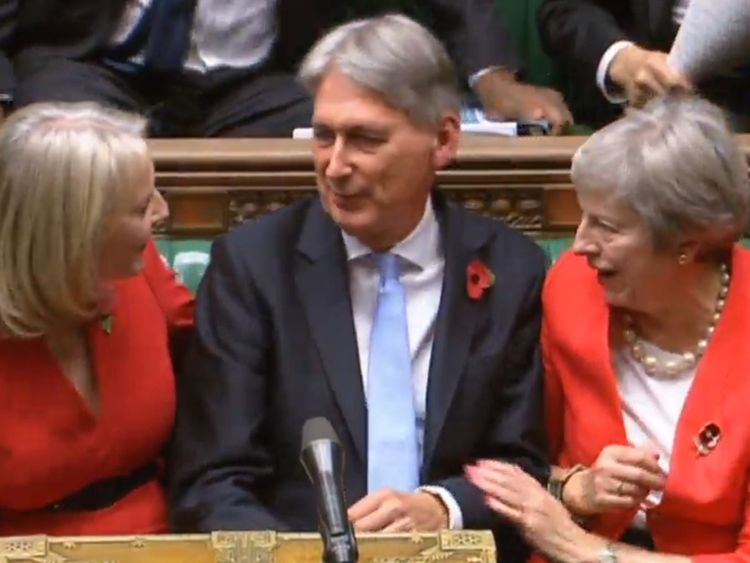 If the Prime Minister agreed to such a plan DUP MPs would vote against the deal in Parliament, senior members of the party have warned, making it almost impossible for Mrs May to win enough support for it to pass.
Mrs May has also come under fire from her own MPs and Cabinet ministers, who have demanded legal advice on the final terms of the UK's exit to ensure the EU cannot keep Britain inside the customs union indefinitely.
A Cabinet minister said the plan has been developed to ensure the worst elements of a no-deal Brexit could be eased, but they also pointed out it could be beneficial to the UK in the long run.
Downing Street said last night it would not agree to a second referendum vote under any circumstances and reiterated a promise not to sign the UK up to any deal which could return a hard border to Northern Ireland.
But a Cabinet source said: "No deal is looking more and more likely every day, so this is no deal but a managed deal."
Source: Read Full Article