The army veteran, who told volunteers he managed to pull the firework quickly out of his pocket, was left with what appears to be a burn mark on his leg.
The man said he was targeted by four youths at roughly 8.20pm on Lime Street, Liverpool, on Monday.
Andy Shute, who volunteers with the homeless charity Paper Cup Project, encountered the victim around 15 minutes after the apparent attack.
Mr Shute told Sky News: "I was doing my regular route around the area giving out coffee and sandwiches when he told us what happened.
"He said the youngsters said 'have a sparking night' before putting the lit firework in his pocket.
"It appears to have been a random attack, an act of mindless thuggery".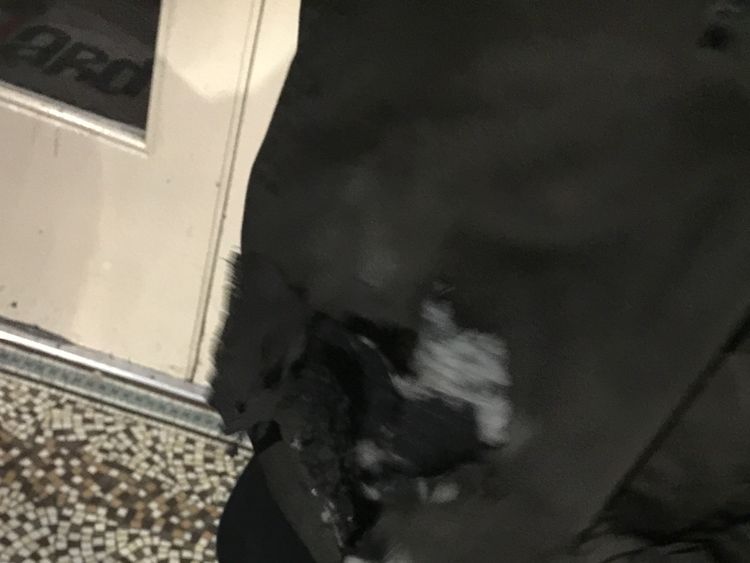 Mr Shute said he sees the homeless man regularly in Liverpool and knows his first name to be Robbie.
Merseyside Police said officers are yet to have located the victim and enquiries are ongoing.
Chief Inspector Paddy Kelly said: "This appears to be a shocking incident and currently our main priority is to locate the victim and ensure he is safe and well.
"We are carrying out thorough witness and CCTV enquiries in Lime Street and the surrounding areas and I would urge anyone with information to please come forward.
"You may have seen a group of youths making off from the area, or a male who appeared to be injured, and any information, no matter how small, could assist our enquiries.
"To misuse fireworks is highly irresponsible behaviour which will not be tolerated and we are determined to locate the offenders and put them before the courts."
Anyone with information is asked to contact Merseyside Police on 101 quoting the reference number 1216. Or they can contact Crimestoppers anonymously on 0800 555 111.
Source: Read Full Article