Tributes have been paid after Conservative MP David Amess was stabbed to death in his constituency – with police saying the early investigation revealed "a potential motivation linked to Islamist extremism".
Here is what we know about the murder, the suspect and the police investigation so far.
What happened?
Sir David, who represented Southend West in Essex, was holding a constituency surgery at Belfairs Methodist Church in Leigh-on-Sea when he was stabbed multiple times yesterday.
Essex Police were called to reports of a knife attack shortly after 12.05pm.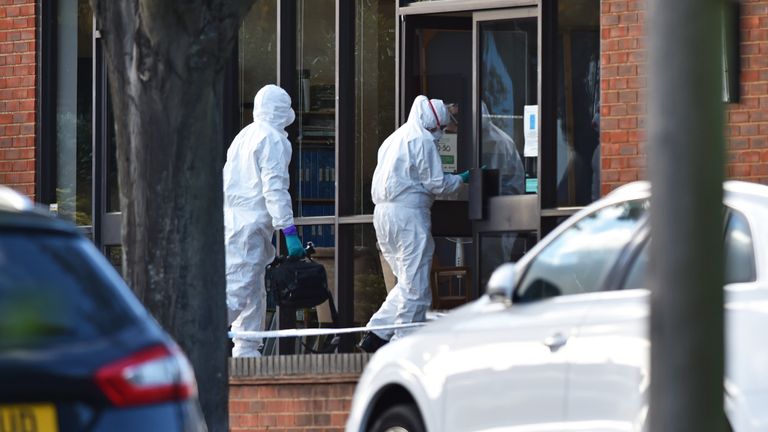 The force later said in a statement: "We attended and found a man injured.
"He was treated by emergency services but, sadly, died at the scene.
"A 25-year-old man was quickly arrested after officers arrived at the scene on suspicion of murder and a knife was recovered. He is currently in custody. We are not looking for anyone else in connection with this incident."
Aerial footage showed multiple police officers outside the church and an air ambulance near the scene.
Shortly before 3pm, police confirmed Sir David, a father-of-five who had been an MP for 38 years, had died.
Police and paramedics had tried to revive him.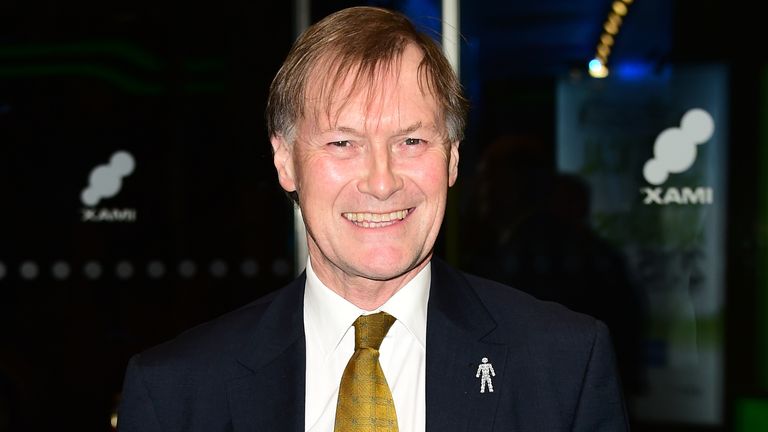 What do we know about the suspect?
A 25-year-old man – understood to be a Briton with Somali heritage – was arrested at the scene on suspicion of murder.
He is in custody at an Essex police station.
Further details have not yet been announced.
What do we know about the police investigation so far?
The Metropolitan Police said that the early investigation into the attack had revealed "a potential motivation linked to Islamist extremism".
The Met said the incident had formally been declared as terrorism by Deputy Assistant Commissioner Dean Haydon – the senior national coordinator for counter terrorism policing.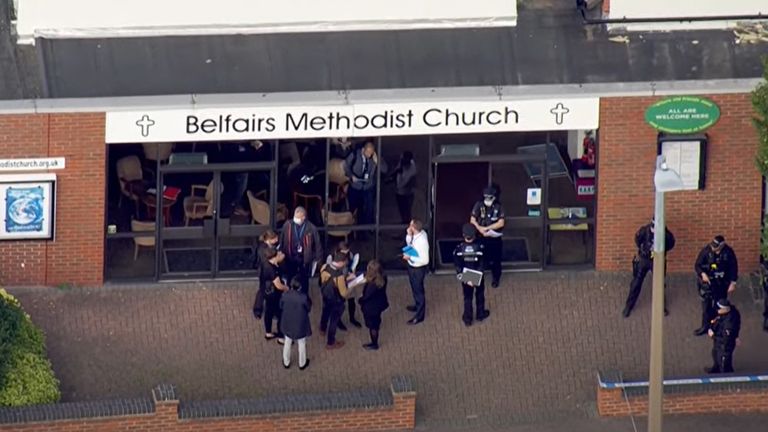 Police said they are not seeking anyone else in connection with Sir David's death but inquiries are continuing.
Two properties were also being searched in London as part of the investigation.
Essex Police chief constable Ben-Julian Harrington said Sir David had posted the location and date of yesterday's constituency surgery on Twitter on Tuesday.
Home Secretary Priti Patel has asked all police forces to immediately review security arrangements for MPs.
House of Commons' Speaker Sir Lindsay Hoyle also promised to "examine" safety measures for MPs but cautioned against a "kneejerk reaction".
Who was Sir David Amess?
Sir David was known as someone who took on the causes of his constituents.
He never held a ministerial role during his long parliamentary career, although he was a parliamentary private secretary (PPS) to former ministers Edwina Currie and Michael Portillo in the late 1980s.
He was socially conservative, an early Eurosceptic, and a campaigner for animal rights and against fuel poverty.
He also spent years raising awareness of endometriosis after being approached by a constituent who suffered from the painful condition.
The 69-year-old is the second MP killed in their own constituency in little more than five years, following the 2016 murder of Labour's Jo Cox.
What tributes have been paid?
The Duke and Duchess of Cambridge were among those to express "shock and sadness" following Sir David's death.
Prime Minister Boris Johnson said: "All our hearts are full of shock and sadness at the death of Sir David Amess MP. He was one of the kindest, nicest, most gentle people in politics."
Flowers and messages of grief grew at the police cordon throughout yesterday and painted a picture of a man who loved the community he served.
Del Thomas, 39, from Southend, works with a number of homeless charities of which Sir David had been a "big supporter".
Mr Thomas said he was an incredibly "compassionate" man.
Source: Read Full Article