Boris Johnson has warned there will be more flooding to come next week amid severe "danger to life" flood warnings as Storm Christoph batters parts of the country.
There are currently nearly 200 flood warnings in place across the UK – with 162 in England and 23 for Wales.
On a visit to Didsbury, Manchester, today, where people in around 2,000 homes were advised to evacuate due to flooding and heavy snow in the region, the prime minister said the Environment Agency had used sluice gates and "improvised emergency flood defences".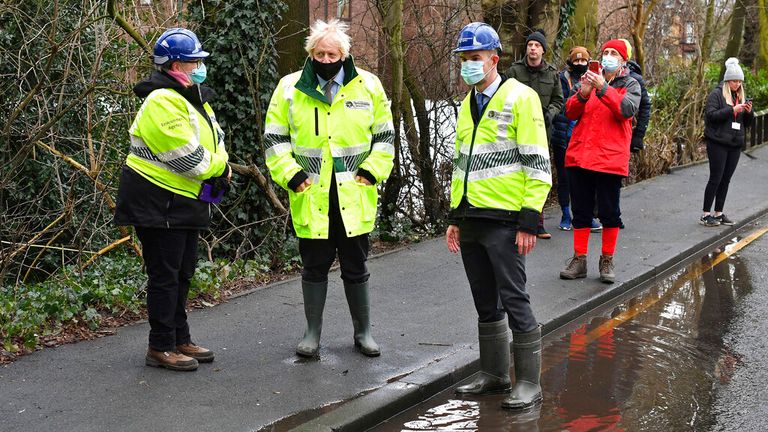 "I think 10,000 homes in the Manchester area, in the Didsbury area, have been protected just as a result of what they have been doing overnight," he told reporters.
"There will be more to come, there will be further rain next week, so it is vital that people who are in potentially affected areas follow the advice and get the Environment Agency flood alerts where they can."
A severe flood warning has been issued for the River Dee at Farndon in Cheshire, with river levels expected to peak between 9.5 to 10 metres into Thursday evening, according to the Environment Agency, which added that "flooding of property is imminent".
Its other warnings in the North West are for River Bollin and Agden Brook at Little Bollington, and the River Bollin at Heatley.
The key areas that remain affected by flooding risks are:
Didsbury
Northenden
Wales
York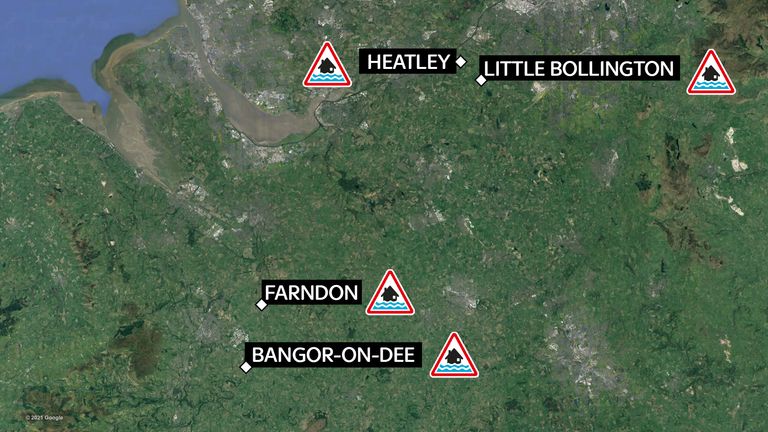 Superintendent Julie Westgate, from Cheshire Constabulary, said many residents had been evacuated in Warrington, Northwich, Chester, Ellesmere Port and Tattenhall.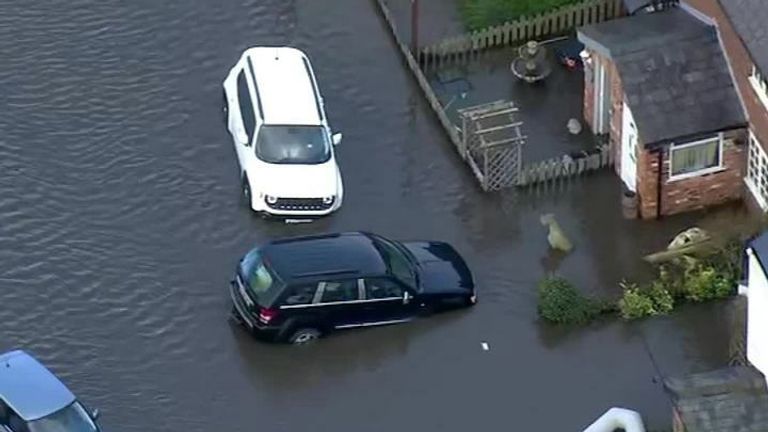 Earlier, Cheshire Fire and Rescue said it was in the process of rescuing 21 people by boat from Lea Court nursing home in the town of Warrington.
Northwich Police said numerous agencies are still assisting with flooding in the town as roads had been closed, with pedestrians urged to avoid the area due to footpaths being "under numerous inches of water".
Source: Read Full Article