Nut allergy sufferer Megan Lee had an immediate allergic reaction after eating food from the Royal Spice takeaway in Oswaldtwistle, Lancashire on 30 December 2016.
The 15-year-old died two days later after suffering irreversible brain damage from a later asthma attack.
The restaurant's bosses, Mohammed Abdul Kuddus, 40, and Harun Rashid, 38, were found guilty of manslaughter by gross negligence at Manchester Crown Court.
Rashid has been jailed for three years and Kuddus for two.
Kuddus received an additional eight-month sentence, to run concurrently, for two food safety offences.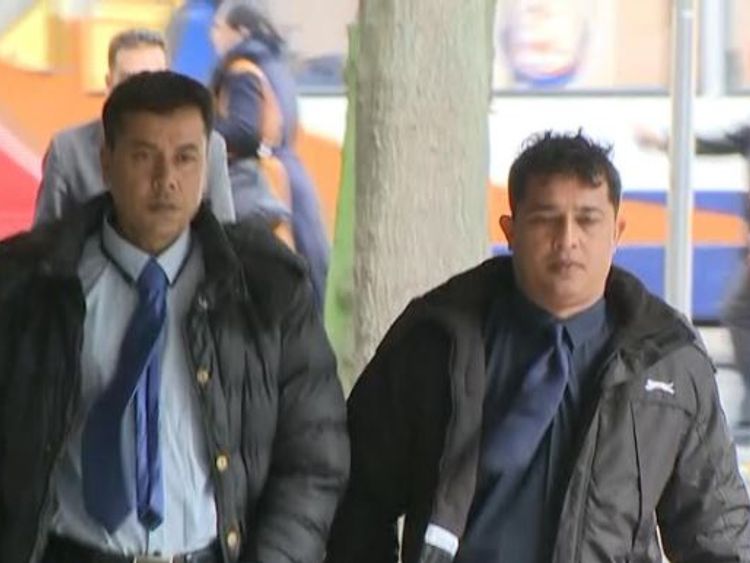 Rashid was given 10 months in custody, also to run concurrently, for the same offences.
Rashid was also found guilty of failing to discharge a general duty of employers and another count of failing to put in place, implement and maintain a permanent procedure in contravention of European Union food safety regulations.
Kuddus had already pleaded guilty to those two charges.
Sentencing the pair, Mrs Justice Yip told them Megan was responsible enough to highlight her allergies when placing the order but "sadly the same responsibility was not at your end".
She said: "The Royal Spice had no systems or processes to manage allergen control.
"The menu contained no information about allergens. No record was kept of the ingredients used in dishes.
"In short, it appears that no one at the takeaway had any way of knowing what allergens were in the food supplied."
The court heard that Megan's friend ordered the meal through the Just Eat website and wrote "prawns, nuts" in the comments and notes section.
But the meal – which included an onion bhaji, a seekh kebab and a Peshwari naan – was later found to have the "widespread presence" of peanut protein.
Peter Wright QC, prosecuting, said her death was a "disaster waiting to happen".
There was a "litany of failings" in the kitchen including poor hygiene and no records of ingredients kept, it was alleged.
The takeaway restaurant has since reopened under new ownership.
More follows…
Source: Read Full Article