Twenty-Year Bond Auction Attracts Above Average Demand
The Treasury Department announced the results of this month's auction of $27 billion worth of twenty-year bonds on Wednesday, revealing the sale attracted above average demand.
The twenty-year bond auction drew a high yield of 1.850 percent and a bid-to-cover ratio of 2.44.
Last month, the Treasury sold $24 billion worth of twenty-year bonds, drawing a high yield of 1.890 percent and a bid-to-cover ratio of 2.33.
The bid-to-cover ratio is a measure of demand that indicates the amount of bids for each dollar worth of securities being sold.
The ten previous twenty-year bond auctions had an average bid-to-cover ratio of 2.34.
Report: Census hit by cyberattack, US count unaffected
U.S. Census Bureau computer servers uninvolved with the 2020 census were exploited last year during a cybersecurity attack, but hackers' attempts to keep access to the system were unsuccessful, according to a watchdog report released Wednesday.
The attack took place in January 2020 on the bureau's remote access servers.
According to the Office of Inspector General, the Census Bureau missed opportunities to limit its vulnerability to the attack and didn't discover and report the attack in a timely manner. The statistical agency also failed to keep sufficient system logs, which hindered the investigation, and was using operating system no longer supported by the vendor, the watchdog report said.
The bureau's firewalls stopped the attacker's attempts to maintain access to the system through a backdoor, but unauthorized changes were still made, including the creation of user accounts, the report said.
In a written response, acting Census Bureau director Ron Jarmin reiterated that none of the systems used for the 2020 census were compromised, nor was the nation's once-a-decade head count affected in any way.
"Furthermore, no systems or data maintained and managed by the Census Bureau on behalf of the public were compromised, manipulated or lost …" Jarmin wrote.
———
Follow Mike Schneider on Twitter at https://twitter.com/MikeSchneiderAP
Google To Cut Pay Of Employees Who Work From Home
Google (GOOG,GOOGL) employees who decided to work from home indefinitely might get a pay cut, according to an internal salary calculator obtained by Reuters.
The search giant's pay calculator allows employees see the effects of working remotely or moving offices.
For example, employees who previously traveled from Stamford, Connecticut to Google's Manhattan offices could see their salaries slashed by 15 percent if they opt to continue work from home without changing their addresses. However, employees who live within NYC's five boroughs and choose to work from home indefinitely would not see any pay cuts.
A Google spokesperson told Reuters: "Our compensation packages have always been determined by location, and we always pay at the top of the local market based on where an employee works from."
Google has supported work from home culture during the the pandemic and recently the company approved almost 10,000 employee requests to work remotely. The company has also pushed back its planned return-to-office date to October 18 COVID-19 cases continue to increase due to the Delta variant.
Facebook has also taken a similar stance and has said that some employees who continue working remotely in more affordable areas might face a pay cut.
Sheffield: Boy dies after falling from hotel window
A boy has died after he fell from a hotel window in Sheffield, according to police.
Emergency services were called to the Sheffield Metropolitan Hotel on Blonk Street at around 2.30pm on Wednesday.
South Yorkshire police said the child's family was being supported by specially-trained officers.
Enquiries are taking place to establish the exact circumstances surrounding the incident.
No formal identification has yet taken place.
Biden administration seeks to block Taleban from accessing IMF reserves: New York Times
WASHINGTON (REUTERS) – The Biden administration wants to block the Taleban from accessing more than US$400 million (S$500 million) in emergency reserves that the International Monetary Fund (IMF) is scheduled to release to Afghanistan next week, the New York Times reported on Wednesday (Aug 18), citing an unnamed US Treasury Department official.
(This story is developing)
Join ST's Telegram channel here and get the latest breaking news delivered to you.
Economy losing momentum to higher prices: John Lonski
Delta variant slowing economy 'to some degree': Expert
Moody's Chief Economist John Lonski argues the U.S. economy has been 'losing momentum' amid the spread of the delta variant and mainly higher consumer prices.
Moody's chief economist John Lonski told FOX Business' Stuart Varney on "Varney & Co." Wednesday that the U.S. economy has been "losing momentum" amid higher consumer prices.
FED CHAIR POWELL: DELTA VARIANT A WILDCARD FOR ECONOMY
JOHN LONSKI:  The economy, for some time, has been losing momentum to higher prices, higher consumer prices. We know that in the case of housing, unit sales of housing, new homes where they don't have that much of an inventory shortage, have been declining for some time as consumers bought at sky-high prices. 
…
We're going to start seeing a faster rate of growth for what's called the housing component of the CPI there. We're talking about implied rents and actual rents, and that's basically 33 to 40 percent of the CPI. 
WATCH THE FULL INTERVIEW BELOW: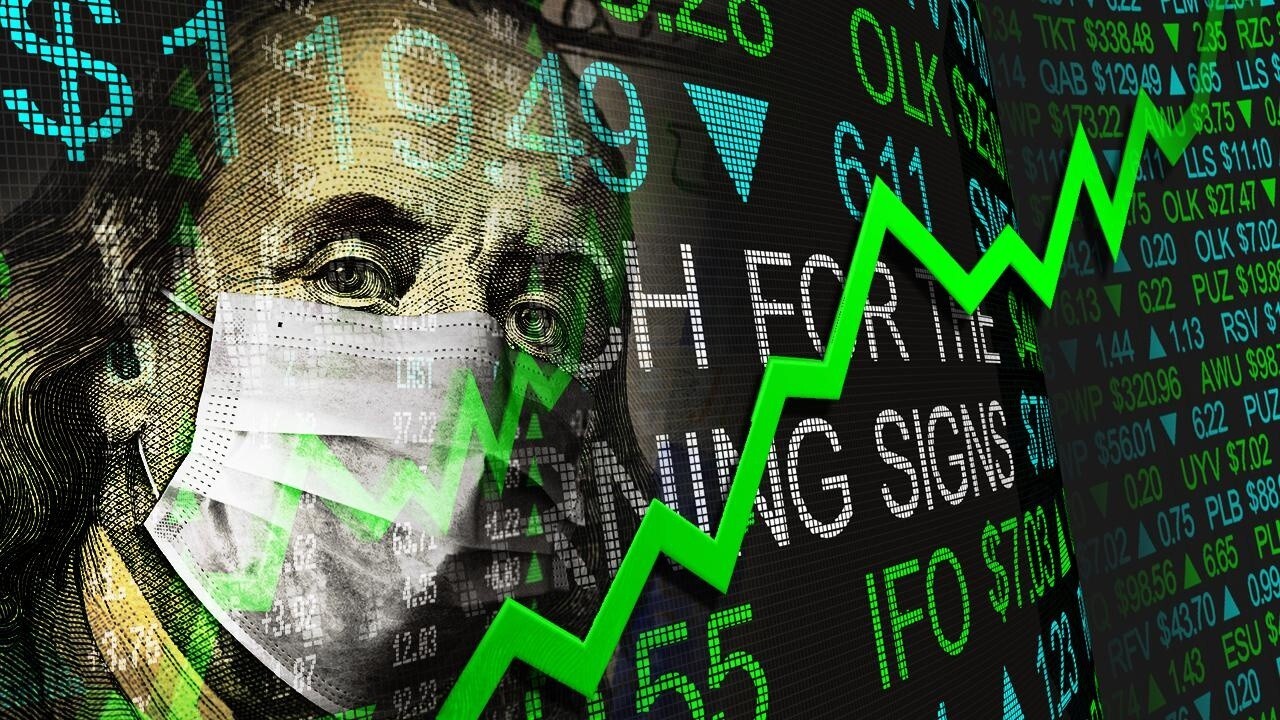 How the delta variant may be slowing the economy
Moody's Chief Economist John Lonski discusses what the coronavirus surge means for the U.S. economy.