Listen To This: Hide Away!
We were not prepared for this!!
Daya is back! All grown up! New haircut! New sound! And here to eff things up!
Left Me Yet is very cool pop with a dance vibe!
The gays will love this! Hopefully radio will embrace it too!
So well done!
Check it out above!
Then CLICK HERE to listen to more music from Daya!
Gwyneth Paltrow Is A Scam Artist!
Would YOU pay $5,700 for a wellness weekend with Gwyneth Paltrow???  This and much more on our latest podcast! Listen to The Perez Hilton Podcast with Chris Booker on Apple Podcasts or directly at http://PerezPodcast.com
Suspect charged in shooting of Giants draft pick Corey Ballentine
A Kansas teenager has been charged in the Topeka shooting that injured rookie New York Giants cornerback Corey Ballentine and killed his friend, Dwane Simmons, 23.
The two were shot April 28 as they left an off-campus Washburn University party — just hours after Ballentine, 23, had learned he was drafted by Big Blue.
Accused shooter Francisco Alejandro Mendez, 18, is being held in lieu of $1 million bail on charges of murder and attempted murder, ESPN reported Friday night.
The two were shot after saying "no" to a stranger who asked if they had pot to sell, Ballentine's father said at the time.
Kate Middleton stuns in green Dolce & Gabbana for Wimbledon outing with Meghan
Beautiful in green!
The Duchess of Cambridge stepped out on Saturday afternoon to attend the women's singles final at Wimbledon. The royal was joined by her sister-in-law Meghan Markle, and her sister, Pippa Middleton, for the outing.
Kate, who is a patron of the All England Lawn Tennis Club, arrived early to meet with some of the tournament's junior star players, including Kamilla Bartone and Oksana Selekmeteva.
Model Nina Agdal's summer beauty staple only costs $7
Ever wonder what your favorite celebrities buy when they're browsing their favorite boutique or shopping online late at night? Welcome to Six Picks, where we ask stars to spill their style and beauty must-haves — so you can shop like you're famous, too.
Sports Illustrated Swimsuit model Nina Agdal may be used to getting all glammed up for photoshoots, but her everyday beauty and style staples are actually pretty simple (and affordable). Below, the organic lip balm, wear-everywhere blazer and soothing spritz she's loving for summer.
19 Of The Funniest Tweets From Black Twitter This Week
1.
2.
3.
4.
5.
6.
7.
8.
9.
10.
11.
12.
13.
14.
15.
16.
17.
18.
19.
Former CNN anchor Isha Sesay celebrates book debut
Former CNN anchor Isha Sesay celebrated her debut book, "Beneath the Tamarind Tree," this week at a bash hosted by Quintessentially CEO Annastasia Seebohm.
Guests included the UN's Phumzile Mlambo-Ngcuka, author Agapi Stassinopoulos and Brilliant Minds CEO Natalia Brezinski.
The book's based on the Boko Haram kidnapping of 276 Nigerian schoolgirls in 2014 that spawned the Michelle Obama-supported #BringBackOurGirls movement.
Sesay said her Sierra Leonean mom grew up close to the girls' hometown of Chibok.
Go Shopping At ASOS And We'll Reveal Which Iconic 2000s Song You Are
Black topASOS
Cheetah topASOS
BlouseASOS
SweatshirtASOS
Black and whiteASOS
LeatherASOS
FloralASOS
DenimASOS
SatinASOS
RuffleASOS
BlackASOS
FloralASOS
WhiteASOS
Polka dotASOS
FloralASOS
YellowASOS
EarringsASOS
WatchASOS
PurseASOS
SunglassesASOS
Don't even try going to John Legend's Surf Lodge show
John Legend is playing Surf Lodge Sunday, and chances are you won't get in.
"We have 20 security [guards] on-site and have alerted the public that we are fully booked," owner Jayma Cardoso told 27 East.
"No general admission at the door. Unfortunately, if you don't have a reservation, please don't come, as we will not be able to accommodate you."
On Saturday, Incubus rocker Brandon Boyd will paint the stage.
The panels will be auctioned at a Surfrider Foundation benefit honoring Cardoso.
https://www.instagram.com/p/BzipE6Anbgz/
Let's Fight About The Correct Way To Eat Pizza
1.

Pineapple on pizza: How do you feel?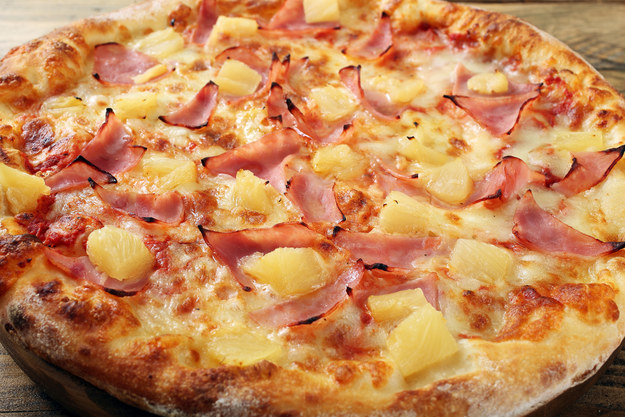 Pink Is Well And Truly Done With "The Parenting Police"
We all know that Pink is an A+ singer and a rock-star mom.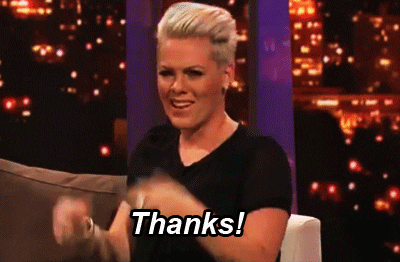 Pink: 891948725, Mommy-shamers: 0!