The UK has approved the Pfizer COVID-19 vaccine for 12- to 15-year-olds
The UK has approved Pfizer's COVID-19 vaccine for 12- to 15-year-olds.
The medicines regulator said the vaccine was found to be safe and effective for this age group.
See more stories on Insider's business page.
The UK's medicines regulator has approved Pfizer's COVID-19 vaccine for 12- to 15-year-olds, saying it is safe and effective.
The decision came after a "rigorous review," the Medicines and Healthcare products Regulatory Agency said.
Dr. June Raine, the chief executive of the MHRA, said: "We have in place a comprehensive safety surveillance strategy for monitoring the safety of all UK-approved COVID-19 vaccines and this surveillance will include the 12- to 15-year age group."
She said it is now the decision of the Joint Committee on Vaccination and Immunisation — the body that advises the government on its vaccine rollout — "to advise on whether this age group will be vaccinated as part of the deployment programme."
The Pfizer vaccine is one of the three coronavirus vaccines being used in the UK, alongside the Moderna and Oxford-AstraZeneca vaccines.
The US authorized the Pfizer vaccine for children aged 12 to 15 in May.
VTB buys $75 million stake in Russian car-share service Delimobil ahead of planned IPO
FILE PHOTO: Delimobil car sharing company logo is seen on a vehicle amid the outbreak of the coronavirus disease (COVID-19) in Moscow, Russia May 20, 2020. Picture taken May 20, 2020. REUTERS/Maxim Shemetov
ST PETERSBURG (Reuters) – Russia's second-largest lender VTB has bought a $75 million minority stake in Russian car-sharing provider Delimobil, the company said on Friday, ahead of its planned listing in New York.
Rise in risky driving led to 38,680 deaths in 2020, NHTSA reports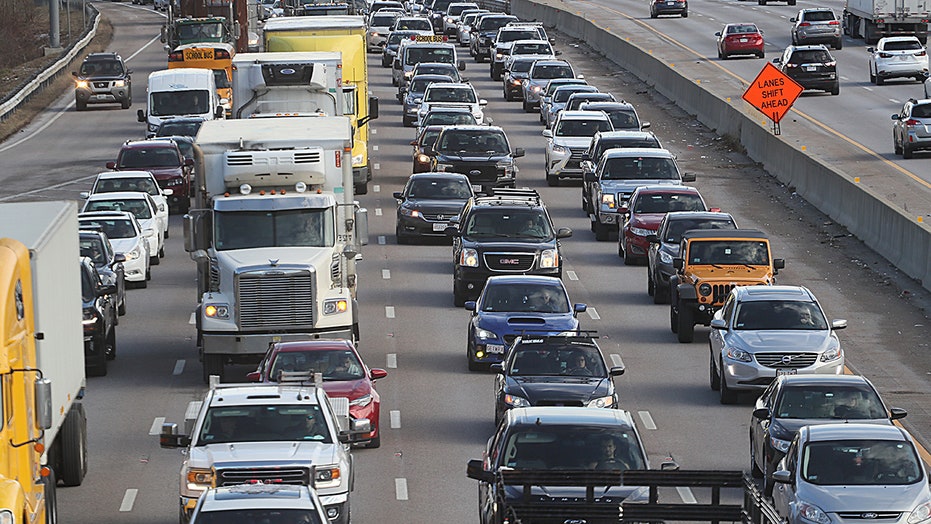 Fox News Flash top headlines for June 3
Fox News Flash top headlines are here. Check out what's clicking on Foxnews.com.
U.S. traffic deaths rose 7% last year, the biggest increase in 13 years even though people drove fewer miles due to the coronavirus pandemic, the government's road safety agency reported Thursday.
The National Highway Traffic Safety Administration blamed the increase on drivers taking more risks on less-congested roads by speeding, failing to wear seat belts, or driving while impaired by drugs or alcohol.
An estimated 38,680 people died in traffic crashes last year, the most of any year since 2007, the agency said in releasing preliminary numbers. Final numbers normally come out in the fall.
The increase came even though the number of miles traveled by vehicle fell 13% from 2019.
Preliminary data from the Federal Highway Administration shows that vehicle miles traveled fell by about 430.2 billion miles last year when compared with 2019. There were 1.37 deaths per 100 million vehicle miles traveled in 2020, up from 1.11 deaths a year earlier.
Rachel Maddow Warns What May Come Next From Donald Trump's Supporters
Rachel Maddow on Thursday examined the two chilling paths down which ex-President Donald Trump is currently taking the GOP with his "election fraud fantasy."
One centers on Republicans' state-by-state restriction of voting rights.
The other is the wild belief among Trump's supporters that he'll be reinstated as president in the summer.
Maddow pondered on the next steps for Trump voters who "truly, earnestly believe this nonsense" that Trump is the rightful president.
She asked if they will heed his call to fight for him, as they did in the Jan. 6 storming of the U.S. Capitol.
"What do we expect them to do? What wouldn't they do? What does this lead to? When a major political party starts indulging this kind of stuff?" Maddow added. "It doesn't end up in anything that looks like politics."
"That is a road that ends in a very bad place and we are way down that road already," said Maddow. "I'm not trying to be scary about this but I find the place we are in here to be scary."
RELATED…
Ian King Business Podcast: Industry attacks travel restriction changes, G7 targets tax-avoiding tech firms, and textiles get 21st century twist
The travel industry counts the cost of tourists fleeing Portugal, G7 urged to tackle tax avoidance by tech firms, and the British company taking textiles and giving them a 21st century twist.
Facebook is facing two antitrust inquiries in Europe.
By Adam Satariano
LONDON — European Union and British regulators said Friday that they were beginning separate antitrust inquiries into Facebook, broadening their efforts to rein in the world's largest technology companies.
War On Thanksgiving… In June? Fox News Segment Takes An Unexpected Turn
A Fox News segment on Tucker Carlson's show took an unusual turn on Thursday night. 
The segment, which aired on June 3, included "culture war" gripes about how Thanksgiving was taught in schools:
Needless to say, generations of Americans were raised on a version of the events leading up to ― and following ― the first Thanksgiving that ranged from heavily sanitized to downright mythical. 
Fox News has a long history of trying to gin up faux "wars" on various holidays, especially Christmas. But the long-out-of-season attempt to stir outrage over Thanksgiving earned the network some mockery on Twitter: