Cabinet minister Jacob Rees-Mogg and Scottish Conservative leader Douglas Ross are both being investigated by Westminster's sleaze watchdog.
Kathryn Stone, the parliamentary commissioner for standards, is now looking into allegations against the pair of Tory MPs, according to an updated register of her current investigations.
It means there have now been three investigations launched by Ms Stone in the wake of Westminster's recent sleaze row, which was prompted by the Owen Paterson lobbying scandal.
Both Mr Rees-Mogg and Mr Ross are listed as being under investigation over the registration of interests related to employment and earnings.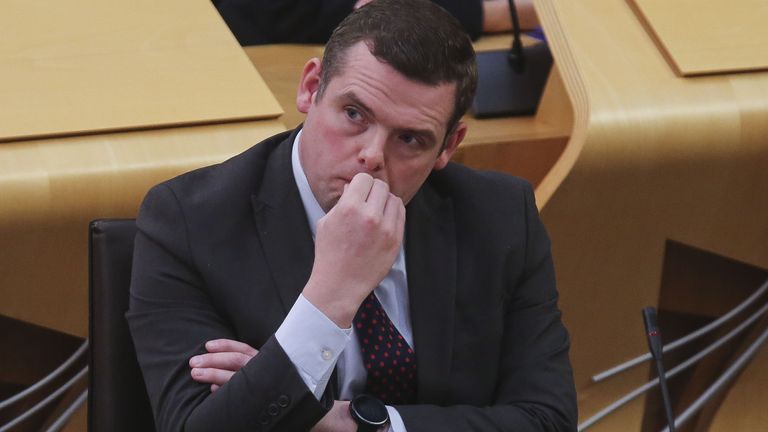 Last month, Labour demanded Mr Rees-Mogg be probed over claims he failed to properly declare £6m in loans from one of his companies.
Meanwhile, Mr Ross recently reported himself to Ms Stone over previously undeclared earnings.
The Moray MP, who sits in both the House of Commons and the Scottish Parliament, failed to register payments for his salary as an MSP and his work as a football match official.
He was late in declaring payments worth £6,728.57 received for 16 football games. And he also failed to declare five months of his MSP salary, amounting to £8,607.
Mr Ross has since registered these payments with House of Commons authorities.
Source: Read Full Article