Beth Rigby, deputy political editor
When Philip Hammond agreed with the prime minister in June to find an extra £20bn a year for the NHS, he did so on one condition: other cabinet colleagues would have to accept that there would be no money left to spend on anything else.
The coffers were already empty and 'spreadsheet Phil' was now going to have to either increase taxes or borrowing to fund his boss's NHS "Brexit dividend" pledge.
Sources in the Treasury were clear at the time that all other departments would have to be put in a spending straitjacket if the Treasury were to have any hope of delivering on the NHS pledge, while also sticking Mr Hammond's self-imposed target of eliminating the UK deficit by the middle of the next decade.
They also quietly agreed that the notion of this being a "Brexit dividend' was purely political spin: there was a consensus that any upside from the UK not having to pay a net £9bn-a-year into Brussels coffers would be offset against the loss of a weaker economy and softer tax revenues after exit.
And yet, three months later, Mr Hammond – in lockstep with No 10 – has turned his own narrative on its head.
The chancellor told party activists in Birmingham last week that the prime minister was going to deliver a "deal dividend" that would give him a windfall to spend on keeping taxes low and investing in public services. He promised a "Brexit dividend" that went far beyond just the NHS. A day later his boss went further still, declaring that a decade of austerity was over.
At first glance it's all rather confusing. The chancellor, recently spitting over the prime minister's decision to tie his hands over NHS spending, is now wholeheartedly embracing a pledge that will punch a tens of billions of pounds hole in the public finances.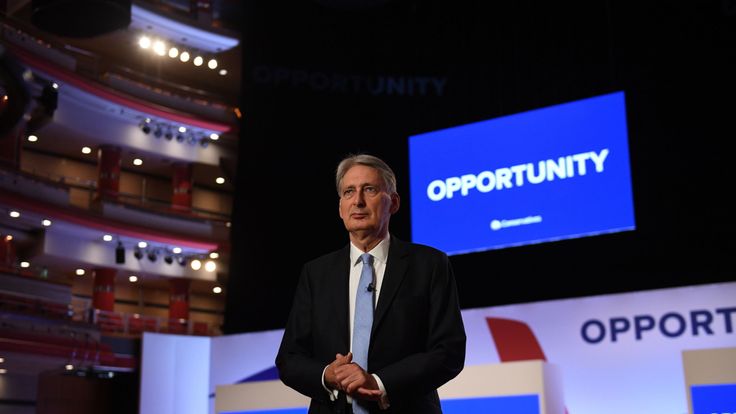 But closer reading points to a political play that makes perfect sense: No 10 and No 11 are binding the prospect of a Brexit pay-out to the passage of Mrs May's Chequers deal through the House of Commons.
"There will be a deal bounce," a Whitehall source told me as they explained why Mr Hammond was intensely relaxed about Mrs May's promise to end austerity. "If we get a good deal we will be able to spend more on public services."
This is all part of No 10's grand plan to put Brexiteer rebels – and Labour MPs too – under maximum pressure to back the prime minister if/when she returns to parliament with some sort of Brexit deal. Her big sell to recalcitrant backbenchers will run something like this: "Vote me down and bring on economic Armageddon".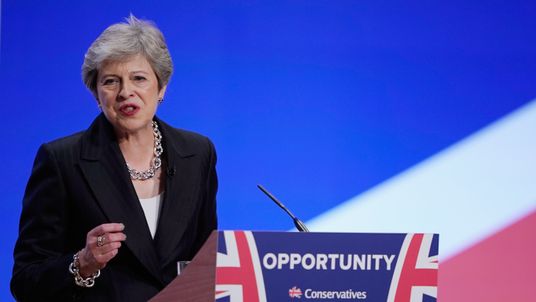 One government source told me that the Treasury is planning to release economic forecasts on just how terrible leaving the EU without a deal will be for the economy as Mrs May prepares for key Commons votes in order to help the whips persuade rebels to change course.
"They are planning to whip through the Chequers deal by saying that if we back it, we'll get a boom in the economy and an end to austerity and if there is no deal, we'll have austerity and an economic crash," said one Brexiteer MP.
It has left many of her backbenchers furious for a number of reasons.
Brexiteers see this as another iteration of Project Fear with one telling me that the tactics were "pathetic" and would in no way sway a core of 25-40 Vote Leave Conservatives who are determined to see off her Chequers plan.
But there is another group of 'mainstream' Conservative MPs quietly fuming that she is promising something they doubt she can deliver. One told me that it was "stupid" for Mrs May to promise to end austerity when further cuts to welfare payments and local government are coming down the tracks.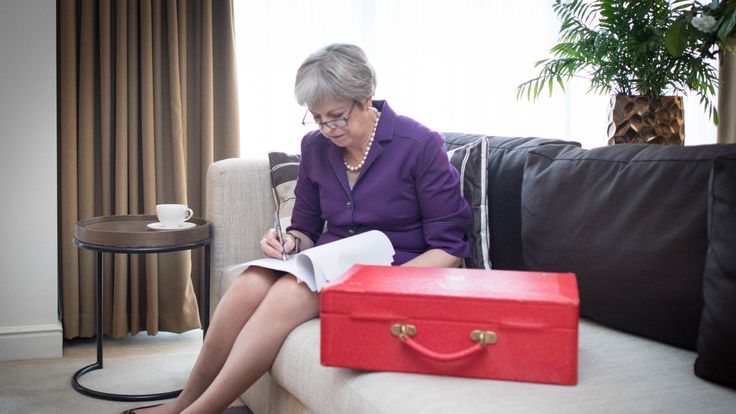 Moreover, many Conservatives would argue that Mrs May shouldn't be trying to end austerity anyway: The UK's debt mountain is still more than 85% of gross domestic product; public sector spending still accounts for 40% of GDP. Conservative MPs may be divided on Europe but they agree fiscal discipline is central to the party's brand and its appeal to voters. The Tories will never be able to outspend Labour and nor should they try.
But in promising to end austerity without the financial firepower to back it up, the prime minister has provided not so much an open goal for Labour but an empty pitch. Jeremy Corbyn made a good play on it at Prime Minister's Questions on Wednesday as he derided Mrs May's claim austerity is over as "a great big Conservative con", calling on her to end cuts and give pay rises to teachers, police officers and other public servants.
A short-term political calculation at this stage in the Brexit negotiations is understandable: failure to secure her deal with her own parliament could prove a fatal blow for Mrs May.
Ending austerity is all about her political survival over the coming weeks. But it could prove suicidal further down the line if voters at the ballot box decide they were conned.
Sky Views is a series of comment pieces by Sky News editors and correspondents, published every morning.
Previously on Sky News: Tom Cheshire – Look to China for sleep lessons
Source: Read Full Article