"No we are not having a general election, that would not be in the national interest…" and "there will not be a second referendum" she said to a centre-left former foreign minister from Finland.
So no walks in the Norwegian fjords planned by Theresa May.
But if it came to it, the decision over such constitutional matters, in the aftermath of the failure to get or to pass a deal, would not be in the hands of the prime minister herself.
It is telling that such things emerge on a trip to push the "global Britain" mantra at a high tech Oslo cancer hospital full of Scandinavian leaders and ministers – the Northern Future Forum.
At the Norwegian parliament, Mrs May addressed what she called like-minded Nordic friends, talking of the cultural ties that stretched to dancing to ABBA.
But nations in and out of the EU here were not on the same page in asking for repeated assurances on the free flow of workers after Brexit.
Mrs May had already offered assurances to Norwegian prime minister Erna Solberg that even in the event of "no deal", existing EEA citizens in the UK – from Norway, Iceland, Switzerland and Liechtenstein – will have their rights unilaterally protected.
But the increasing chance of no deal is now focusing minds on what could plausibly happen in just five months' time.
At exactly the same time it was precisely this issue playing out in Mrs May's former department at the home affairs select committee.
Immigration minister Caroline Nokes seeming to say to committee chair Yvette Cooper that employers would have to check on all EU citizens from next April – going against reassurances given to business over summer.
The Border Force chief, too, was unable to answer questions about border security in a no-deal situation.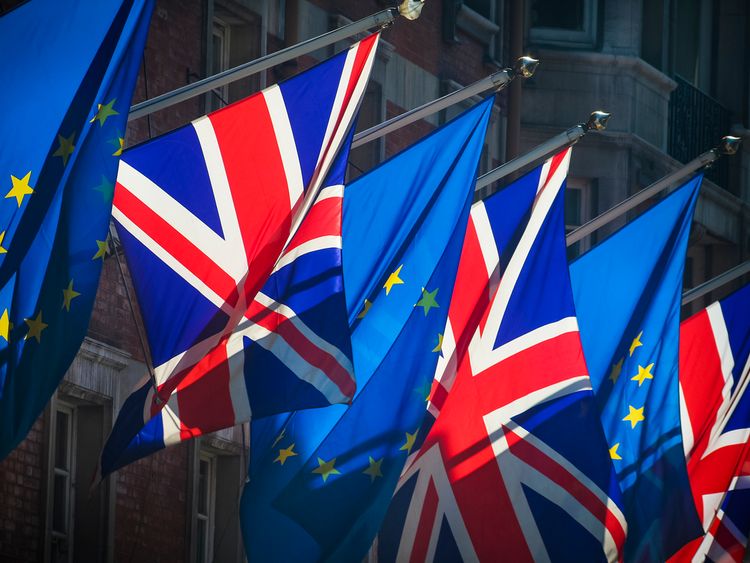 After the budget vote on Thursday, the end game of Brexit negotiations will begin in earnest.
There is a small window to make compromises, seal a deal and then seek to force parliament's hand to back the prime minister.
All the while, no-deal risks are becoming very real.
And if things don't go to plan, the double denial in Oslo may prove rather premature indeed.
Source: Read Full Article