Britain is asking the EU for an agreement that would protect both sides' citizens' rights in the event of a no-deal Brexit.
Brexit Secretary Stephen Barclay has made the request in a letter to Brussels' chief negotiator Michel Barnier.
They say he wants to carve out the topic covered in the EU divorce deal agreed in November and make it apply in case the UK quits the bloc without an agreement by 29 March.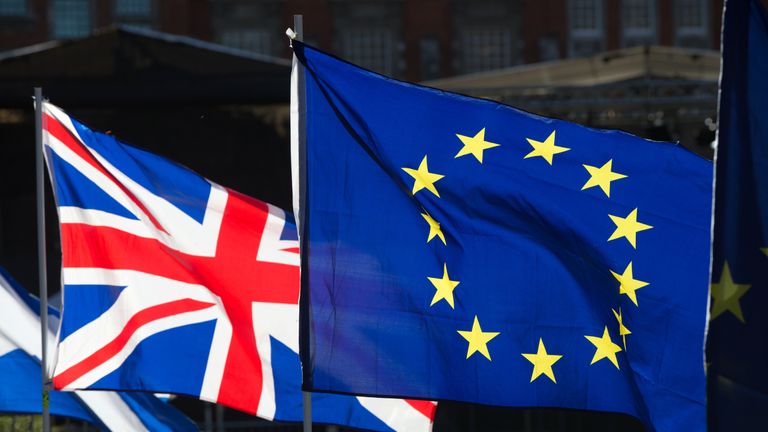 Britain has already guaranteed EU citizens' status in such a scenario and multiple EU countries have reciprocated unilaterally.
The move comes as Mr Barclay and Attorney General Geoffrey Cox prepare to head to Brussels for talks with Mr Barnier on getting assurances that will be enough for MPs to pass a deal in parliament.
They are particularly worried about Britons living in the EU losing access to healthcare under a no-deal divorce.
Mr Barclay wrote in his letter he wanted the EU to "consider solutions" to maintain those and other rights.
Last week, the EU rejected a proposal for a "mini-deal" to protect UK citizens' rights who are living in the bloc.
Prime Minister Theresa May was forced to formally request it by MPs, who backed an amendment by a minister forced to step down for tabling one.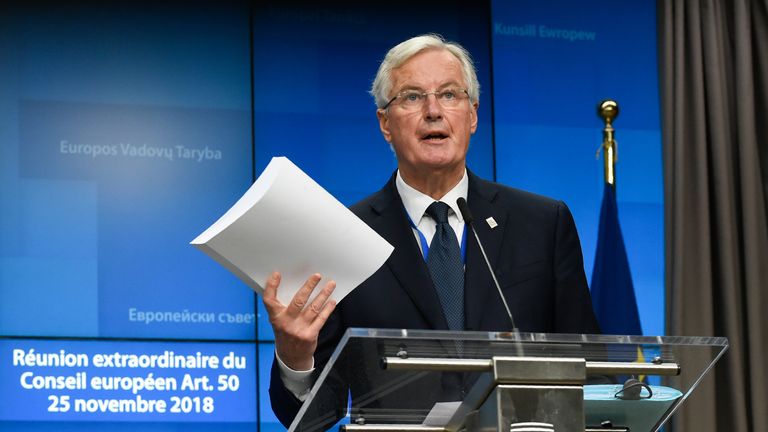 A spokesperson for the European Commission confirmed on Thursday: "The best way to protect the rights of these 4.5 million people concerned is through the withdrawal agreement.
"We will not negotiate mini-deals because negotiating such a mini-deal outside the withdrawal agreement would imply that the negotiations have failed."
They added that in the event of a no-deal divorce, the commission has "proposed a number of contingency measures specifically to address citizens' rights".
This includes making UK citizens exempt from the need to have a short-term visa to visit EU countries, so long as the UK reciprocates.
Source: Read Full Article