The Sudanese army that removed the country's president from power has said it has no intention of staying in control.
In a news conference on Friday, the military indicated it was only acting as caretaker while a solution was sought after it arrested Omar al Bashir on Thursday and ended his 30-year rule following months of mass protests in the capital Khartoum.
General Omar Zain al Abideen said the military had responded to calls from the people to oust the leader. "We came for you," he said.
"We are the protectors of the demands of the people. We are not greedy for power."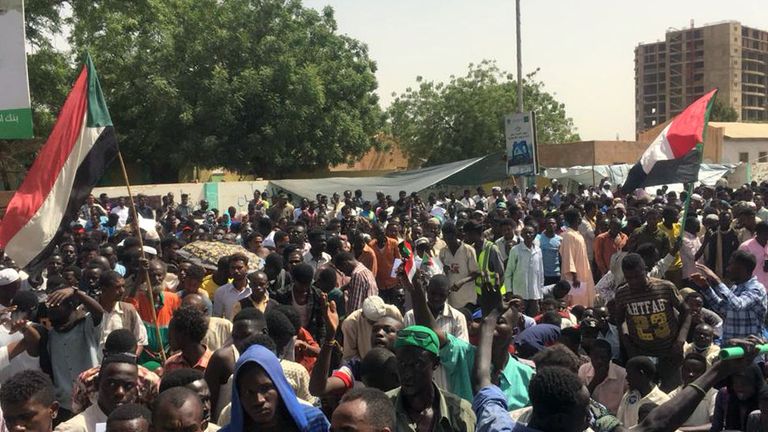 The solution, he said, would come from protesters and the military wanted to "guide the country forward" and act as a "tool for change".
The military council, which has since taken over the running of the country, promised it would not interfere with any new government, saying it expected the transitional period to be two years at the most.
Mr Abedeen asserted it could be as little as one month if the handover was managed "without chaos".
The council's chief said that any new government would be civilian and that the country's now-deposed ruling party would be given the freedom to run in planned elections.
The announcement came as pro-democracy protesters continued their sit-in outside the defence ministry's headquarters – defying a curfew between 10pm and 4am imposed by the army for a month following the ousting of Mr Bashir.
The mood among protesters who had celebrated Mr Bashir's anticipated departure has turned to anger.
They have rejected the decision to set up a transitional military council and vowed to continue protests until a civilian government is established.
Defence minister Awad Mohamed Ahmed Ibn Auf, who is on a US sanctions list for links to atrocities in Sudan's Darfur conflict, has been sworn in as head of the military council.
Protesters outside the defence ministry chanted "They removed a thief and brought a thief!" and "Revolution! Revolution!"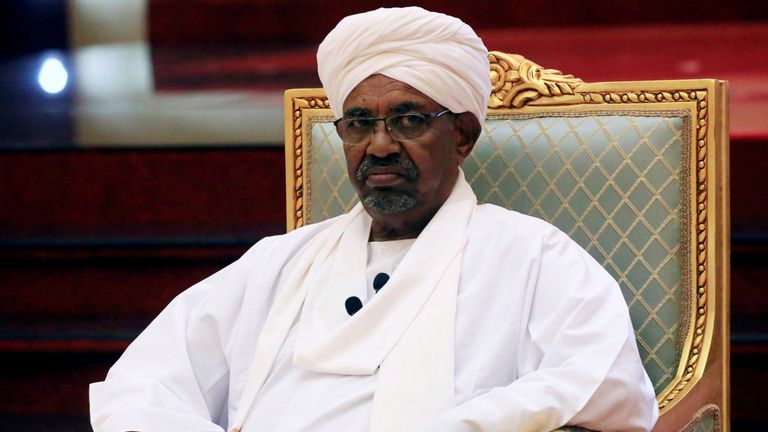 Mr Bashir, who seized power in a coup of his own in 1989, is believed to be under house arrest with several aides at the presidential palace, along with a number of Muslim Brotherhood leaders.
The 75-year-old is a pariah in many countries and is also wanted by the international war crimes tribunal for atrocities in Darfur.
The military council said it would not extradite the former autocratic leader, and he would stand trial in Sudan instead.
Activist Alaa Salah, who had condemned him as a "tyrant" president, tweeted a video of her at a night-time protest with the caption: "the struggle continues."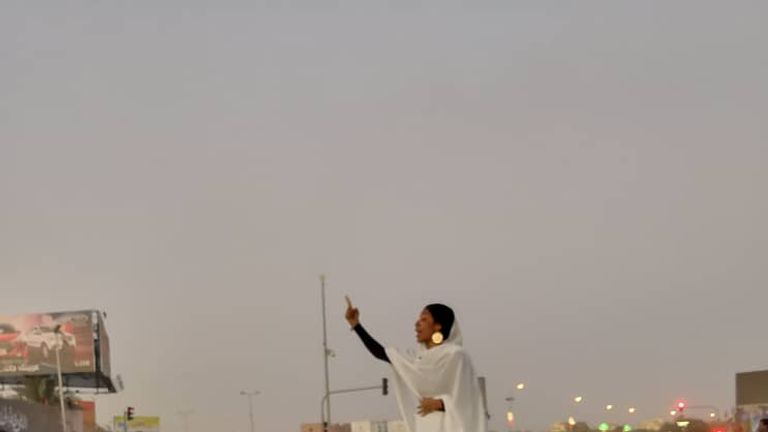 The 22-year-old architecture student has risen to prominence since a photo and video taken of her dressed in white, out on the streets on Monday, went vial on social media.
The image has come to symbolise Sudan's protest movement.
Source: Read Full Article