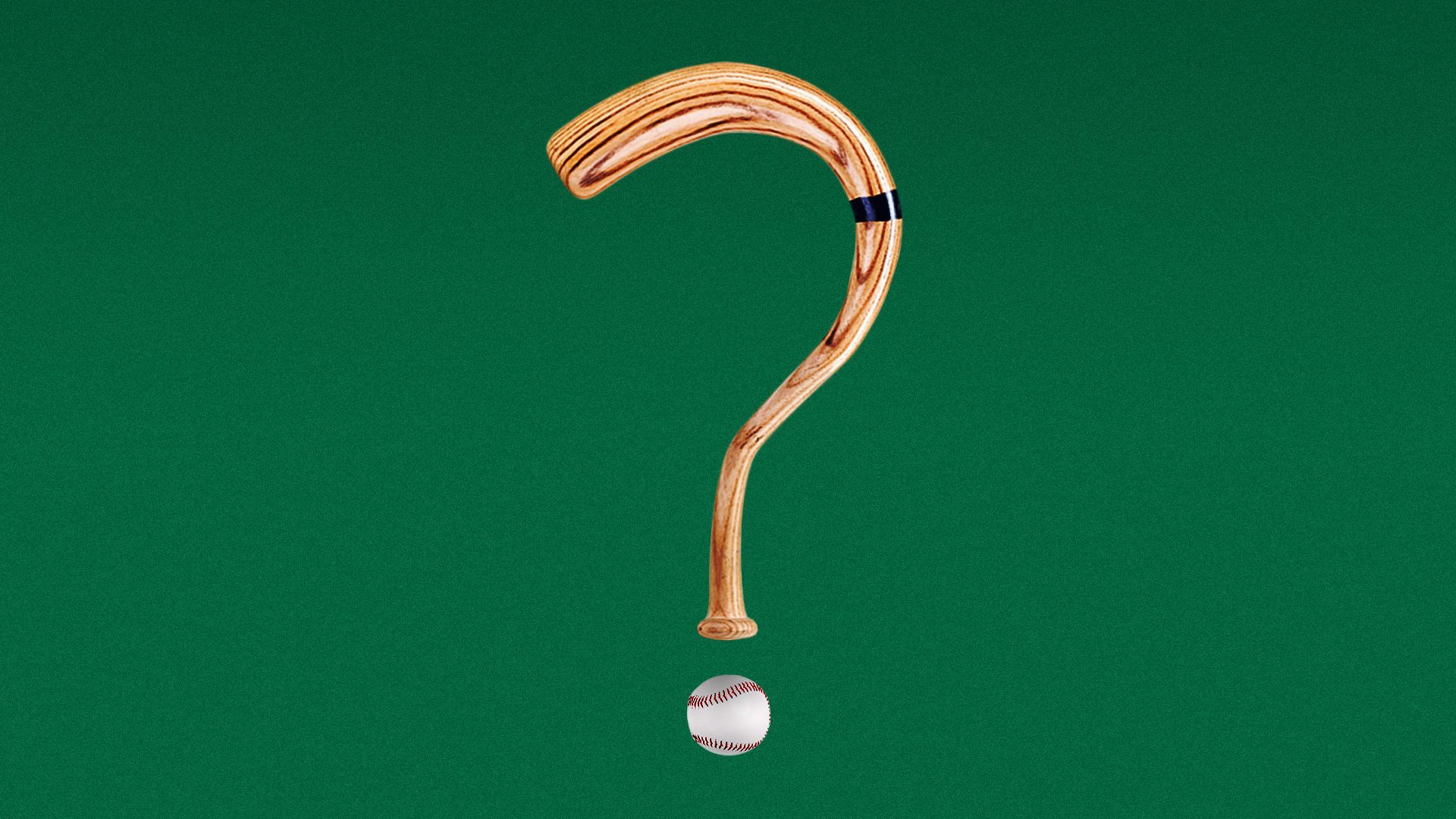 Illustration: Annelise Capossela/Axios
As the World Baseball Classic began this week, some fans say they have conflicting feelings about cheering for Caribbean and Latin American nations where people are experiencing turmoil.
The big picture: Eight of the 20 countries competing in the World Baseball Classic are from Latin America and the Caribbean, and some are among the favorites to win the title — despite instability at home.
While the Dominican Republic "plays with swag," it's hard to ignore the realities the country faces, including colorism, says Axios Latino reader Karianna Torres, who is Dominican American.
The country is facing international criticism for deporting over 100,000 Haitians fleeing political instability last year, fueling long-standing tension between the two countries.
Fans often want to avoid those conversations in sports, "but I'm definitely a proponent of talking about these issues, because, yes, you're representing your country but you're also tied to your identity that can be affected by this," says Torres, who is rooting for the Dominican Republic despite her concerns.
Venezuela, another contender, is in a dire economic crisis that's forced tens of thousands of people who have little access to food to leave.
At the same time, Cuba is experiencing extreme food and medicine shortages and political turmoil, forcing a record number of people to flee the island.
Between the lines: People have a strong sense of identity with their country when it comes to sports, Kirk Bowman, professor and regents chair in global development and identity at Georgia Institute of Technology, tells Axios.
Yes, but: The World Baseball Classic is newer and less popular than other worldwide contests such as the Olympics and World Cup, so fans might not be as devoted to the nation they usually cheer for, says Alan Klein, professor emeritus of anthropology at Northeastern University.
"It's easier for [fans] to step outside and to be politically critical" for that reason, Klein says.
It'd be much harder, for example, for a lifelong Venezuela soccer fan to not root for the team in World Cup, a massive global event.
What they're saying: Other Axios Latino readers expressed additional reasons they're cheering for their preferred teams this year.
José D. Alvarez, who is rooting for Venezuela (his nephew, Miami Marlins pitcher Jesús Luzardo, is playing for the team), says he's gonna watch the final game even if the South American nation is not in it "because I just love the game."
"I will be rooting for Puerto Rico because that is my island-nation," reader Enilda Abreu wrote.
Source: Read Full Article